You need about 3 min. to read this article.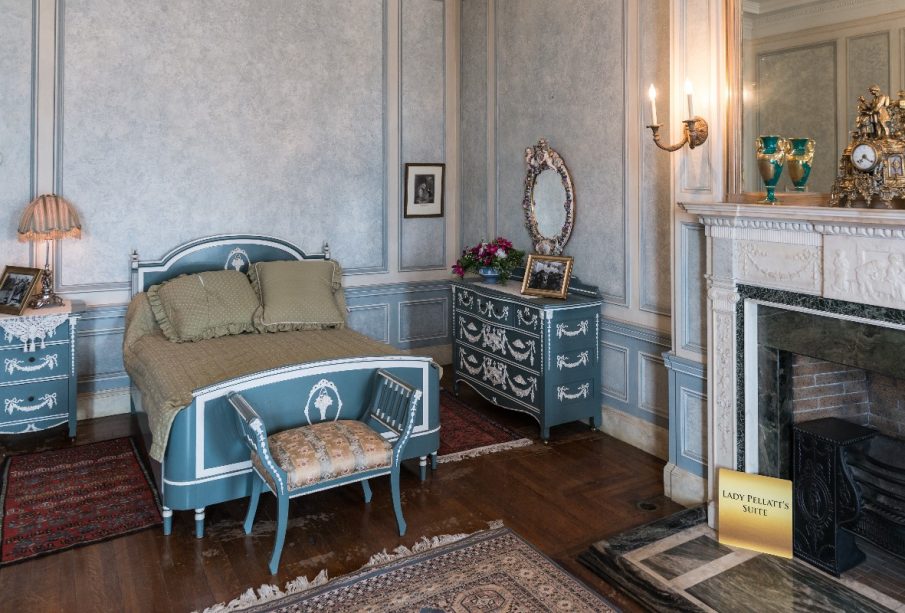 Vintage style is not only old furniture and single decorative elements. A perfect way to arrange the interior is also using vintage wallpaper in the bedroom. Where to look for inspiration?
Vintage style conquers hearts
Interior design in vintage style is very popular lately. This timeless style fits every interior, which is why so many people choose it. We can spice up this style with beautiful vintage wallpapers, which are directly related to the design of the 50s and 60s
Plant motifs
Fans of the 50s and 60s will certainly love this style. It is especially popular among young people. Vintage style are retro items that allow us to express ourselves and add a unique character to the room. Vintage style interiors are dominated by flowers, hence their main theme on the wallpapers. Wallpapers with a floral theme are the perfect choice for a vintage style bedroom.
Instagram vintage in delicate flowers
Trendy interiors are dominated by vintage-style interiors with wallpaper with a floral pattern in the main role. This is a very interesting and original solution. With such wallpaper we no longer need too many accessories, because it is the wallpaper that plays first fiddle. Live flower walls are also an increasingly popular solution
Combining floral vintage wallpaper with retro furniture and accessories is a great bedroom design idea. If you don't like to overdo it, you can cover only one wall with floral wallpaper. On plain walls you can hang pictures with a flower motif
Expressive vintage wallpaper
Vintage wallpaper with a floral motif can be used not only in the bedroom, but also in the living room
If we are proponents of minimalism and do not want to have all the walls covered with wallpaper with floral motif, we can bet on interesting decorations, which will attract the eye. These can be paintings, mirrors or flowerbeds.
Subdued patterns and wallpaper designs
Deciding on a vintage style, it is worth looking for inspiration. Thanks to this we will know exactly what effect we want to get. Among the proposed solutions are wallpapers in flowers, whose rich and varied patterns will emphasize the atmosphere of the interior.
Here we are dealing with light wallpaper, but the style of vintage are also not alien to dark motifs. Vintage style is a real paradise for lovers of flowers. Vintage wallpaper in flowers is a great solution not only to our bedroom, but also to the bedroom of our child. What's more, this solution will work perfectly in the interior in the Anglo-Saxon style
Bedroom in the attic – wallpaper not only for every wall
Plant motifs in vintage style are not based only on wallpaper. If we have a bedroom in the attic, we can also boldly arrange the ceiling. The effect that we will get, may surpass our wildest expectations. A good idea in this case will be a bright wallpaper with plant motifs, which will not overwhelm the interior