You need about 4 min. to read this article.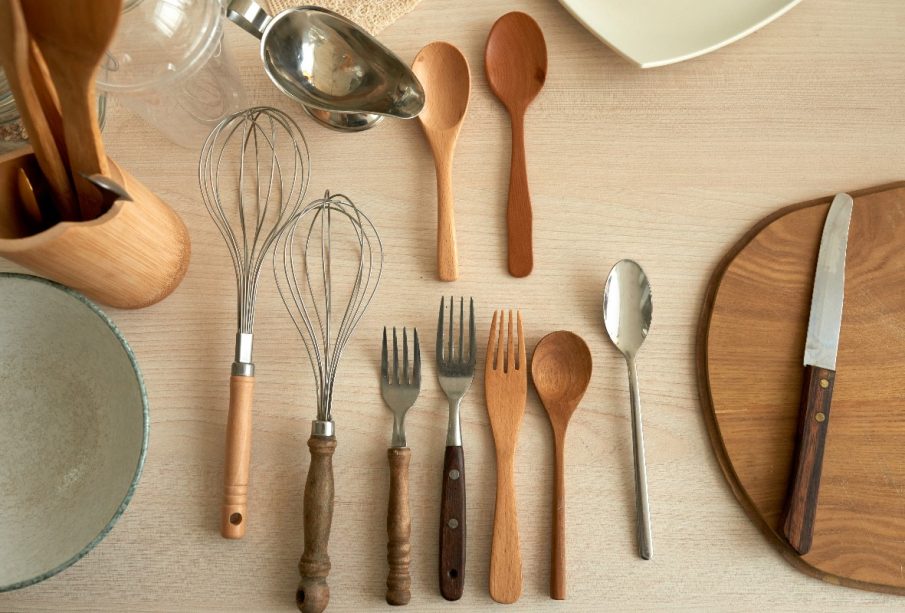 Do you miss the atmosphere of the old years? Looking for ideas for kitchen design in vintage style? You're in the right place, this trend combines the attachment to past eras and the latest technological solutions. See what accessories can not miss in the room with such a climate.
Retro style is visible not only in fashion. It is also perfectly rooted in interior design. Rooms created on this pattern are usually unique and exceptional. When designing them, you can work in two ways: use old furniture in modern rooms or stylize new equipment, so that it looks like twenty or thirty years ago
The choice is yours. Obligatory elements of such interiors are herringbone parquet, cornice under the ceiling and other stucco. When it comes to furniture, you do not have to spend a fortune on antiques, start visiting flea markets, furniture stores, antique shops and auctions. You can find real bargains. In retro style you can decorate any place in your home
>> See also: Vintage wallpaper to the bedroom
Kitchen in the style of vintage, or what?
Kitchen, often called the heart of the home, should evoke associations with childhood, the taste of grandma's pastries and idyllic atmosphere. Glazed cabinet doors immediately reveal their contents, and floors covered with black and white checkerboard are a typical solution in the retro style. The focal point of an old-fashioned kitchen is certainly the table, where all the household members gather. To a large extent, it is the accessories that are responsible for the atmosphere. Below we present the kitchen accessories in vintage style.
Accessories to bring vintage style to your kitchen
Embroidered cloths made of natural materials will be an ideal element. Choose those with checkered or floral patterns.
Metal cans with Coca-Cola logo or words like sugar, salt, pepper, flour etc. will instantly change the character of your interior. Display them on open shelves or countertop
You can also buy a wide range of retro-style bread bins. Some of them come with a wooden board that also serves as a lid.
Another hit among the vintage accessories is the butter dish. Nowadays more and more people use margarine instead of butter. For butter to be usable in the morning, you need to take it out of the fridge beforehand, and this is where this dish comes to the rescue. Try to find one that best represents a bygone era.
These are items that will come in handy for everyday meal preparation. Choose models in intense colors or rich patterns. But in this case it's not just about looks. Freshly ground pepper tastes so much better.
Do you drink instant coffee? Vintage style kitchen accessories will make you think otherwise. Choose ground coffee, also known as loose coffee. It is definitely more aromatic and a little healthier. From now on you will be able to brew it in a stylish coffee machine. Vintage aesthetics like strong colors, so buy one – colorful.
In a traditional kitchen a lot of cooking and great importance is attached to measurements and quantities. To make all the dishes according to the recipe, use a scale. Choose one with a large scale and a scale for weighing, so typical of retro style.
Enamel pots and other dishes
Enamelled pots, dishes, saucepans, jugs and roasters used to be bestsellers. Their practicality and reliability contribute to their current triumph. The special coating is food-safe and aesthetically pleasing.
Small appliances stylized on those of the past years can be found even in popular markets. They are beautiful, elegant and functional, and most importantly will fit perfectly into your kitchen vintage. There is plenty to choose from as you can find retro toasters, coffee makers, milk frother, kettles and even larger appliances such as fridges and stoves
You can step into your kitchen and step back in time with products that consistently match the room design. We hope you will create delicious meals in it alone. Vintage style kitchen accessories will allow you to create a unique character in the room.