You need about 4 min. to read this article.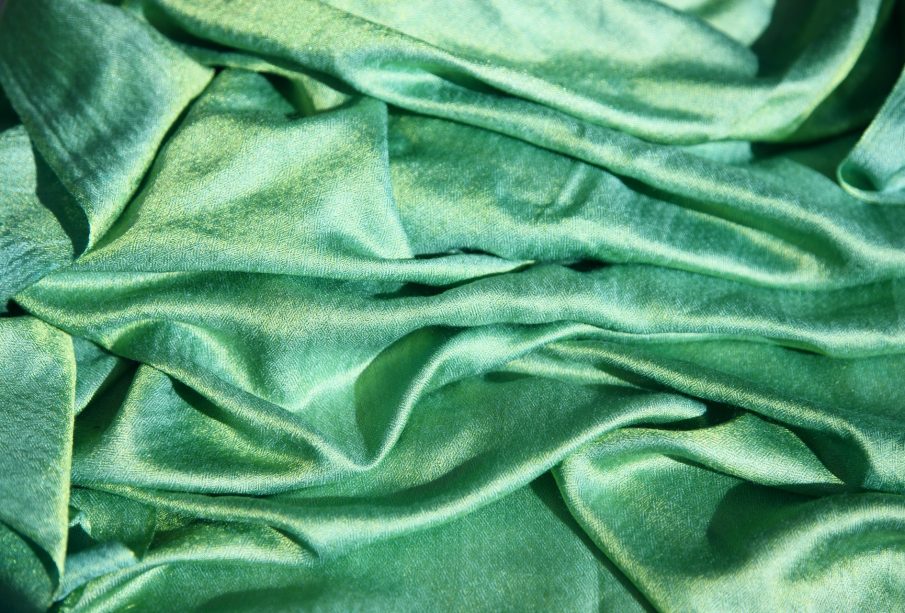 Glamour is a direction, which has a strong, established position in the world of interior design for years. What kinds of fabrics and accessories will allow us to decorate a room in glamour style? Let us check what is worth choosing!
Fabrics in glamour style – glamorous velvet and velour
To the fabrics in glamour style we can include velvet, which returned to favor a few years ago. It is nice in touch material, which gives the interior exclusive character and adds coziness. Velvet can be used to cover a round, quilted pouffe, sofa or pillowcases.
Another fabric that will perfectly fit into the interior inspired by splendor and glamour is oyster – a material with a subtle shine and delicate texture of geometric figures. It will be fantastic for sewing curtains or bedspread
Cushions in glamour style – crystals, sequins, quilting, ornaments
A glamorous room cannot do without numerous decorative pillows, which will catch the eyes of your family and guests with their tasteful look. You can choose cushions made of velvet, enriched with shimmering sequins or applications of crystals. A great alternative will also be pillowcases with quilting or a variant with an ornamental motif – a combination of gold and navy blue or silver and black is particularly impressive.
Large mirrors in glamour style – luxury effect in the interior guaranteed
Mirrors are the must-have decorative elements of any glamour style room. Not only give the interior exclusivity, but also optically enlarge it. Mirror panel will look beautiful framed in a magnificent glass mosaic frame in black, silver or gold. What shape of mirror fits into the glamour style? There are no strict rules here. We can hang a round, oval, square or rectangular mirror on the wall – each is sure to dazzle us with its beauty!
Blackout curtains in glamour style
Heavy, luxurious curtains made of elegant velour or thick cotton should hang in the windows. Fabrics finished with mohair thread or shiny sequins are welcome. Curtains decorated with small crystals may also add chic to our windows. We can fancy them up and enrich them with stylish hooks. What colors are currently on top? A good purchase will be curtains in bottle green, antique pink, deep red or navy blue – preferably with a glossy finish.
Comfortable pouffes in glamour style
Glamour style is not only luxury, charm and class, but also comfort. An accessory worth buying for a living room or bedroom decorated in this spirit are soft, elegant pouffes made of velvet or cotton with an ornamental pattern. Round and square quilted seats with golden bases have recently enjoyed exceptional popularity. Of course, aesthetic considerations are not everything. A practical choice will be a pouffe with an openable container, into which we can hide a blanket, magazines or board games
Exclusive scented candles in glamour style
A natural glow in the interior will provide us with tasteful scented candles in glass containers. We can also place them in elegant, crystal lanterns or candlesticks. These inexpensive additions will look perfect placed on a console, dresser or dining table.
Remember not to exaggerate the amount of glamour style accessories in the interior – in the case of this "rich" style, the line between luxury and glamour and kitsch is really thin. If we want to decorate the house in accordance with this direction, but we do not feel on our own to metamorphose four corners, it is worth considering cooperation with an experienced interior designer.
Main photo: Sharon McCutcheon/unsplash.com