Essential equipment for the office bathroom
You need about 4 min. to read this article.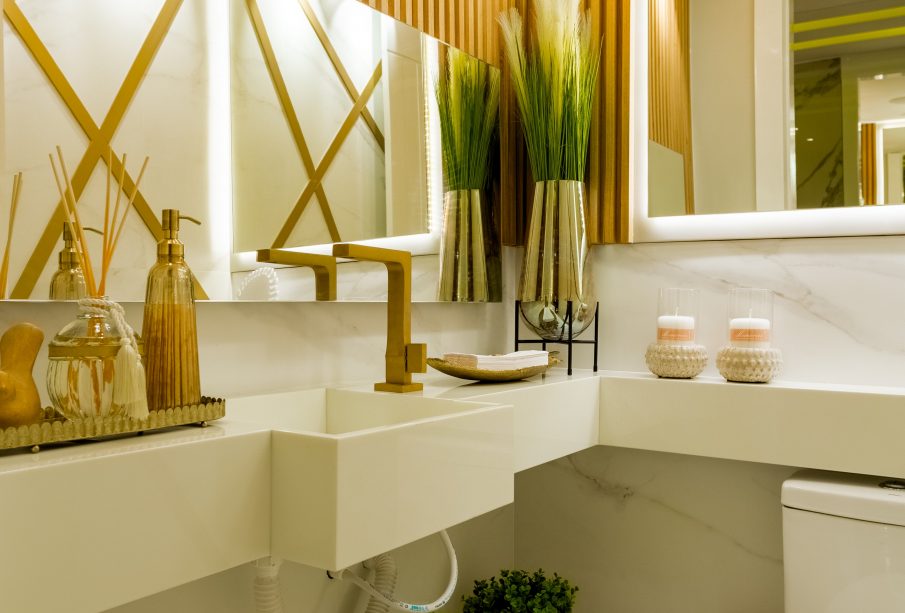 The bathroom in a workplace needs to run continuously and be accessible to all employees. That is why it is so important to properly equip the office bathroom. We suggest what are the elements that should be in it.
Bathroom fittings
This is the basis of every bathroom, also the office one. Wash basins and toilets are necessary elements of the fittings, at least a few pieces each. This will ensure that the bathroom is accessible to several people at the same time. Besides, in the men's room it is worth installing urinals. They are very useful for the male part of the staff, and at the same time do not take up much space.
It is also important to take care of proper soundproofing of the cabins in the bathroom. It is important to remember that a bathroom equipped with the right number of sinks and toilets will not generate queues, and therefore will not take away from the working time of employees. The number of both sinks and cubicles in the business bathroom is specifically stipulated in the regulations.
When it comes to the type of sanitary facilities, suspended toilets will be the best option for the office bathroom. It is easy to take care of their cleanliness and they are modern. Sinks are good to place in a row, on the countertop. Under the countertop there should be trash garbage cans or a shelf for paper towels or toilet paper.
Hygiene
A business bathroom must contain items that allow for proper hygiene levels to be maintained. Paper towels and the containers in which they are stored are a must. They must always be in sufficient quantity so as not to run out. The same rule applies to toilet paper.
Another important element in an office bathroom is soap. It is best to bet on liquid soaps with dispensers. Touch-free dispensers are an increasingly popular solution, especially in times of pandemics. Foam soaps will also work well in a business bathroom.
Trash cans, toilet brushes, disinfectants and air fresheners are also necessary. Do not forget about hand sanitizers. It is important to make sure that the company's bathroom equipment is regularly replenished.
Additional equipment
Above the sinks, hung on the wall, there should be a large mirror. It should be able to be used freely by anyone who enters the bathroom. Appropriate lighting is also important – both in each cubicle and over washbasins.
In an office bathroom, there should be at least one cubicle, which will be adapted to the needs of disabled people. In some companies, a shower cubicle can be a good solution. Employees will be able to use it, for example, in the summer to refresh themselves.
Environmentally friendly solutions
The employee bathroom is used every day by at least a few, sometimes a dozen or several dozen people. Therefore, it is good to take care of solutions that will reduce energy and electricity consumption.
These include
– faucet with thermostat – hot water starts flowing faster, which allows for shorter use of the faucet
– touchless bathroom mixers – the water only starts running when someone puts their hands on the mixer. This can significantly reduce unnecessary water consumption.
– energy efficient lighting – energy consumption can be reduced by motion sensor or LED lighting.
While properly equipping the bathroom with the right equipment and accessories is important, there are other things to keep in mind. The employer should designate a person who will keep an eye on the cleanliness of the bathroom at any given time, on a regular basis.
Main photo: Jonathan Borba/pexels.com