What to choose for a wall instead of brick? Some inspirations
You need about 3 min. to read this article.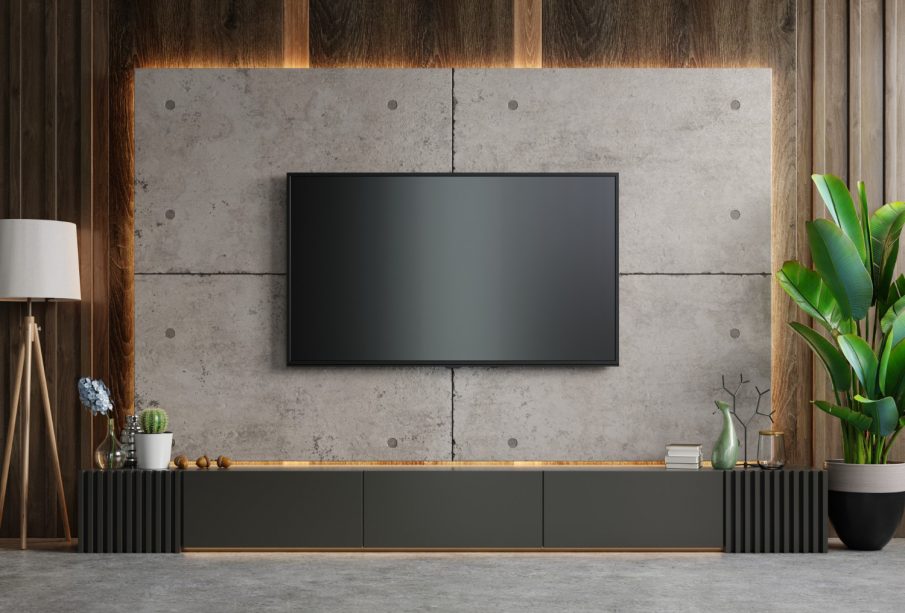 Brick walls have been a very popular decoration in recent years. You could usually find them behind the TV in the living room or in the gap between the cabinets in the kitchen. It was very popular in interior trends. Bricks on the wall have a universal character, because they fit into both modern style and industrial or rustic interiors. Is there any notable alternative?
When decorating their apartment, many people want one or two walls to be different from the rest. Often this is where the owners give up painting the wall with paint in favor of a more original material. In recent years, decorative walls covered with brick led the way, but interior decorators are increasingly offering alternative solutions. On the wall in the living room you can find plaster stucco, laths, stone slabs, aged boards or panels covered with leather or soft upholstery. A distinctive wall is an excellent decoration and gives the interior an interesting character. Check how to decorate a wall in your living room
5 inspirations for finishing a living room wall
Stone
We are more and more willing to use natural materials in interior design. That is why stone slabs are becoming more and more popular every year. It is a solution that gives the interior a luxurious and elegant character. It will perfectly match modern style, glamour or loft style rooms. Natural stone is an expensive material but high price is a guarantee of durability and uniqueness– each stone has unique colouring. It is perfect for floors but more and more often it is also laid on walls or countertops. Popular are marble, granite or sandstone slabs
Wooden boards
Similarly as stone, also natural wood is a raw material that we like to use in interior design. As it turns out, wood not only works wonderfully as a material for beautiful furniture or parquet, but it can also be an excellent wall decoration. Some people deliberately use for this purpose old, slightly deteriorated boards, which give the interior an interesting climate. This is a solution for people who love the smell of natural wood in their home
Wallpaper
Wallpapering interiors has been displaced by the faster and more practical painting of walls with acrylic paints. However, interesting wallpaper with beautiful patterns can be an excellent decoration for a wall in the living room. If we do not want to wallpaper the whole room, we can choose a specific space on which the wallpaper will be stuck. A great solution will be wallpapers contrasting with the remaining walls or referring in style to the character of the interior
Veneered panels
Unfortunately natural wood is quite expensive material, but veneered panels can be a perfect substitute for it. They look like solid boards, but it is much cheaper product. It is worth noting that the top layer of veneer is made of real wood, which is used in a small amount. This allows us to have on the wall boards decorated with expensive wood species such as walnut, oak or mahogany at a very affordable and attractive price. This is a decoration that perfectly suits the living room in the classic style
Concrete
Another raw material that returns to the favor of decorators and increasingly appears in the interiors is raw concrete. The wall made of architectural concrete is an excellent decoration, which gives the arrangement a modern character. Rough, gray surface perfectly combines with colorful accents, as well as more elegant black and white. Concrete will look great when accompanied by green potted plants, creating an interesting contrast.