You need about 3 min. to read this article.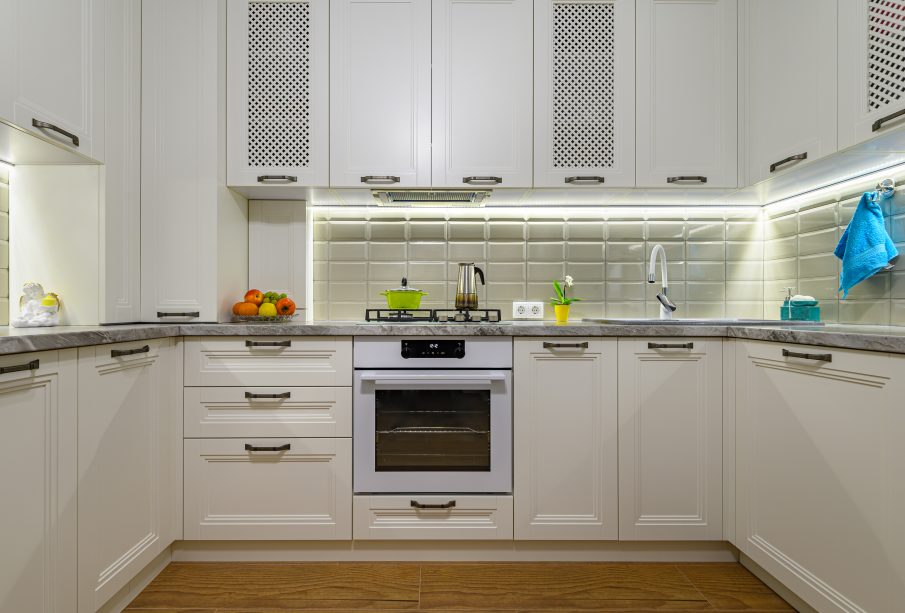 Modern classic style is not only elegant, but also allows you to think of the owner of such an interior as a person with remarkable taste. Tiles of this type are very often associated with their use in bathrooms, but this is not the rule. What are their characteristics and where else can they be laid? Here we suggest
What are the characteristics of the modern classic style?
Modern classic style is basically a hybrid combination of what is old, but with modern accents. The principle of arranging the interior in this type of seemingly not complicated. It is enough to rely on the spatial assumption, where white and bright lighting – as far as possible natural – dominate. These colors, however, are broken by accessories in black, gray, gold or blue
Thanks to the use of such colors, lighting and spaciousness, it is possible to refer to interiors with a historical character. These are not palace arrangements, but a delicate inspiration of such interiors. The whole is simplified, deprived of exaggerated decorative details and adapted to the requirements of modern life in comfort. This is why modern classic interiors are most often considered to be comfortable
Modern classic tiles
Tiles referring to the "modern classic" must at the same time be a distant echo of the palace style, which is in line with contemporary fashion trends and is characterized by a high level of functionality. Tiles are often considered to be one of the basic elements for the modern classic style. For this reason, there is not much experimentation with classic products available in this category. Classic patterns prevail. They combine neutral colors with timeless patterns. It is the latter that are extremely distinctive. White and black with geometric motifs (octagons), or a combination of geometrics with floral motifs
In recent years, Moroccan patterns, which were taken from the creation of tiles, are also very popular. Their size depends on numerous factors, including the dimensions of the room. The most frequently chosen are pieces with relatively small dimensions – 19.8 × 19.8 cm.
Opt for a bit of elegance
Modern classic tiles are first of all an elegant choice, which will perfectly fit into interiors arranged entirely in glamour style. With a bit of imagination, you can combine them with other styles, which will enrich the interior with original elements. Modern classic tiles, however, will look best in more decorative interiors arranged with taste. At the same time, they will not give the impression of excess and splendor, but in good taste will provide a bit of extravagance and luxury.
Not only for the bathroom
Decorative and elegant, but quite subdued character of modern classic tiles has an impact on the fact, that they can be successfully used not only in bathrooms. This type of tiles can be laid in such places, where floor panels will not work, but we want the floor to look beautiful. Especially in larger houses or apartments they will look good in the hallway. This is the place where guests will pay attention to first. Modern classic tiles will also work well in the hallway. Panels, even if they are of good quality, are not necessarily the right choice in terms of long-term use. On the other hand, modern classic tiles, in addition to great looks, are also characterized by high resistance to damage and abrasion