Less is more, minimalist apartment
You need about 4 min. to read this article.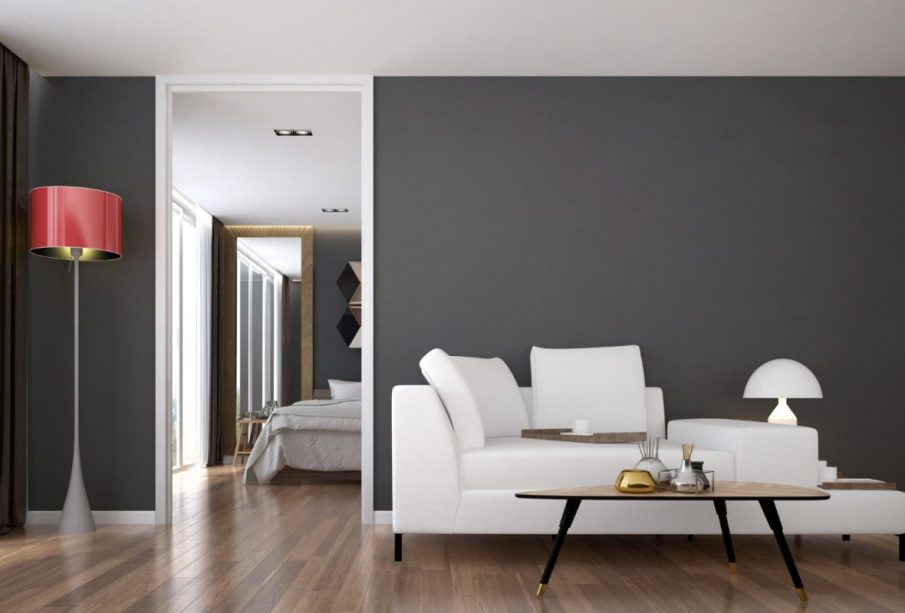 Striving for minimalism, i.e. simplicity and order in the surrounding space, becomes more and more desirable nowadays. Check how to arrange an interior to achieve such an effect.
Minimalist style means, above all, simplicity and lack of unnecessary objects and other overwhelming accessories. Details are important, but they must be very well thought-out. In ascetic interior there is no question of flashy ornaments or fine decorations. A characteristic feature of an apartment decorated in this style will certainly be spaciousness and subdued, bright colors. Individual elements of the decor should harmonize with each other, so that there could be peace and order.
Color base
When decorating a minimalist interior, you should definitely give up the variety of colors. Start by choosing the color of the walls, because it is to them that you will match the rest of the elements. Try to make them neutral. In this way, you can create a great base for further design activities. Of course, classic white will be perfect, but if you want to avoid too cold and sterile effect, you can bet on delicate warm colors, for example beige or écru. In minimalist arrangements grays and pastels will also work well
>> See also: The art of storage in a minimalist home
The absence of strong, striking contrasts will also be important. Beware of colors also in the case of other furnishings, from furniture to the visible equipment in the house. They can introduce disorder and confusion in the apartment, which is definitely not conducive to simplicity.
Less is more
Minimalism is also about saving money. It is worth considering what you really need. Already while shopping you should ask yourself what use a given item will have. First of all do not make any impulsive decisions. If it turns out that you can easily do without this item and it is of no use to you, do not hesitate to put it back on the shelf.
Striving for simplicity in the interior can definitely contribute to better money management and simply spending less. This is one of the many significant advantages of minimalist style. However, you cannot forget about aesthetics. If you want to add character to the interior, it won't hurt to bet on one stronger element, such as a stylish lamp.
Functionality
Souvenirs, trinkets and other trinkets rather do not have a raison d'etre in a minimalist arrangement. Unfortunately, they make the apartment look chaotic and cluttered. However, you cannot forget that the interior should reflect your taste and make you feel good in it. Therefore, it does not hurt to complement it with such accessories as a few favorite books or photographs, as well as plants. For this style, however, functionality is key. Most elements of the arrangement should have their practical use.
Quality
Also pay attention to the quality of the items. It is better to invest well in something, but have a guarantee of reliability and durability for years. Here, once again, there is also the issue of quantity –one practical element, for example a large, modular closet, can successfully replace countless chests of drawers and various types of cabinets . Simple, solid furniture is also never subject to the prevailing trends, and because of its versatility, it fits perfectly into any interior.
Organization of space
Another thread strongly connected with minimalism of the interior is storage. Organizing appropriate spaces for this purpose may turn out to be a guarantee of tidiness. It will also allow you to keep the items you don't want to part with, and can't leave in plain sight.
As far as the furniture itself is concerned, the most common solution is simple, smooth fronts without handles. It is worth to think well about the interior of such a closet, so that it is also neat and easy to find everything. Additional boxes and organizers will allow for proper grouping of things and clearing the space of distractions.