The art of storage in a minimalist home
You need about 4 min. to read this article.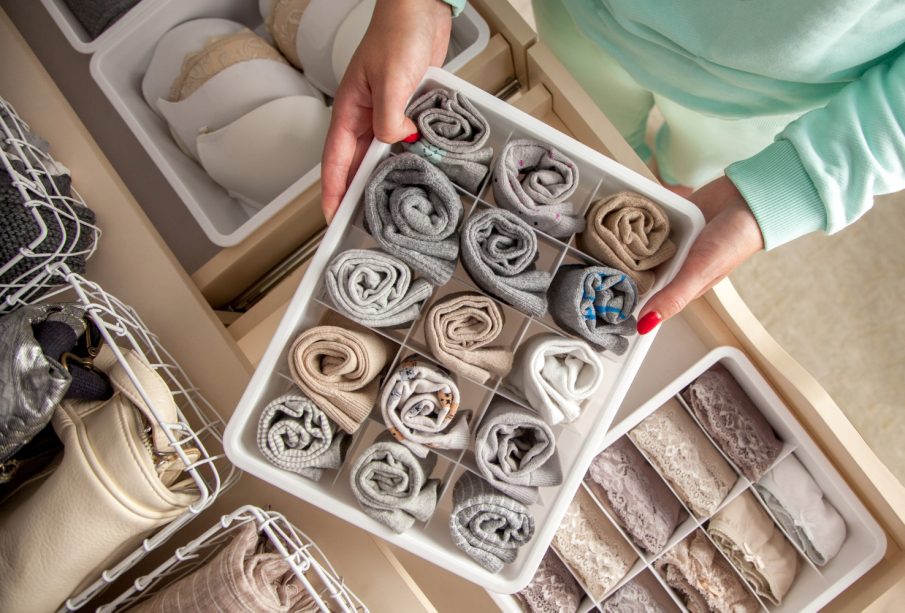 There are some people who like to go for simplicity and expect the same from their home. Sometimes this approach is seen as another trend, and sometimes as a new philosophy where we don't get too attached to things. We took a closer look at this by considering the approach to storing household clutter.
Where did it come from?
From the East. The theory is that too much accumulated space overwhelms a person and prevents them from focusing their attention on their goals. Minimalism is supposed to be a form of relaxation from the world of consumerism, overloaded with things and excessive stimuli, combined with an ecological bent
There is no doubt that something which was of no use to us in the last five years, suddenly will not be of any use now, so why not go through your closets and get rid of the clothes and accessories lying around? Minimalism is also an indispensable friend of cleaning.
The main principle
The most important feature of minimalism is a limited number of things around the house, and the most important rule is order. Subdued colors, simple and functional furniture and a small number of accessories (only the most necessary ones) also reign. Bright colors (including white, beige, gray) are often used to emphasize the vastness of the free space obtained. Most items have their place in cabinets and drawers, rather than collecting dust on shelves.
Furniture
In order to fit as many of our things as possible, we should choose the most functional, classically simple ones, which will additionally facilitate keeping order and segregation.
For clothes, a good solution are closets rich in shelves and drawers of different sizes. You can also bet on modular furniture or hanging organizers. If we have a lot of books, an indispensable solution will be bookcases, as well as full shelves or bookcases in key places in the house
>> See also: Minimalist interior – what kind of interior? 6 rules
If we want to use every space to the maximum, it's worth ordering custom-made furniture and also think about the space near the ceiling (high furniture can be problematic for shorter people, on the other hand it is the maximum use of space). On higher floors we put things that we don't use every day.
Built-in closet
In it we can put all our clothes and accessories. If we organize it really cleverly, we will not need any more closets and other furniture . However, if we do not have a place to put such a closet or we are not fond of it, we can mount a curtain with a long curtain to the ceiling, and behind it hide shelves and hangers, put baskets, organizers or small furniture.
Deep drawers
It's a good idea to choose furniture with drawers that are deep enough to hold as many things as possible. It's also a good idea to get drawers with dividers so you can organize things properly (so it's easy to find the right item and not leave it out later). If we can't put anything else in the furniture, the rest (e.g. children's toys) should be hung on the wall to save space.
Multitasking
It is worth choosing furniture, which has many functions, e.g. a table, which is also a shelf, a sofa with a sleeping function and a stand, where a low table does not have to stand anymore, a pouffe, where you can put different objects. It is good to get furniture with different hiding places, an interesting solution is also modular furniture, which can be combined in any way, according to taste (they consist of several elements). Below we present a table with pull-out poufs for seating:
Minimalism the new weapon
As you can see, this style is not as scary as it is sometimes described. It allows us to easily manage space, regain power over the house, organize it, and various techniques allow us to control the chaos of excess items. If we master the art of storage, each thing will gain its rightful place, and we will begin to know perfectly well what is where.