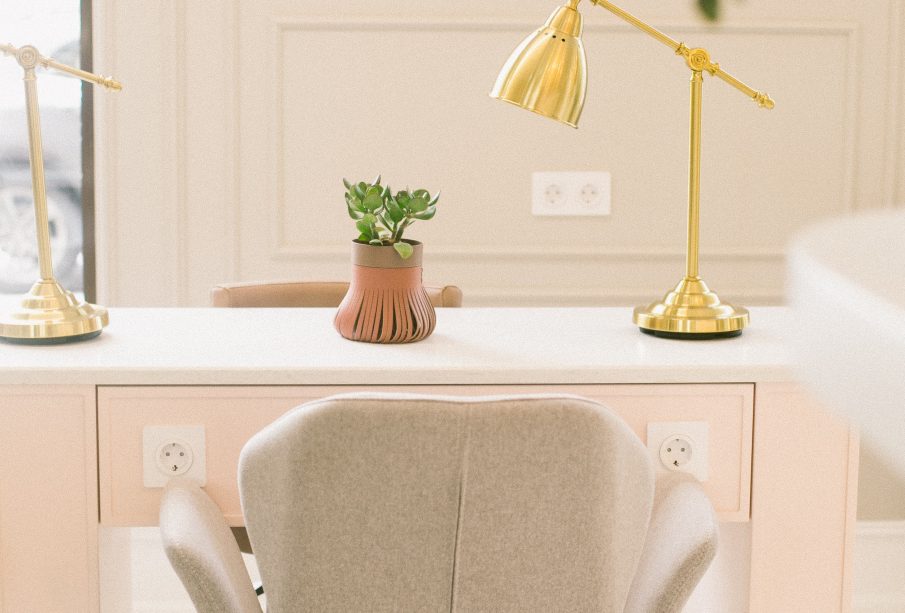 Lighting is that element of the arrangement, which, in addition to its practical function, can also fulfill a particularly important decorative function. If you are looking for such lighting for your interior, take a look at exceptionally decorative gold lamps in glamour style.
The lighting arranged with an idea will add charm to the interior and definitely increase its aesthetic value. Stylish, decorative lamps can also be a decoration in themselves. This certainly applies to golden lamps in glamour style. The color of gold in various shades, especially yellow gold, is the most decorative among colors and evokes luxurious stylizations, splendor and glitter. Not so long ago gold was associated with kitsch – however, that time has passed, and the color of this noble metal has come back to the salons in full splendor.
Gold lamps – jewelry of your interior
Lamps in the color of gold are undoubtedly an impressive decoration and one can say that they shine twice – apart from illuminating the room they shine in themselves. We can meet with different shades of gold – yellow, pink and white – used on lighting elements
However, we will focus here on lamps in glamour style, and those love shiny yellow gold the most. This color, often combined with richly decorated style, makes the very illumination of the room gives it a special character and emphasizes the convention of the interior
Hanging glamour lamps in gold color
Hanging gold lamps in glamour style are available in particularly decorative versions. As the basic lighting in the interior, they can be the main decorative element of the room. The use of such a lamp is not reserved only for interiors in glamour style – richly decorated chandelier can be found in both classic, modern and eclectic room.
Gold plus black – classic elegance
Among lamps in glamour style we can find many models combining impressive, shiny gold with deep, dignified black. This combination works in every edition. Lamps hanging, standing, wall lamps – made in black and gold colors will be a perfect decoration of elegant, stylish interiors. This is the perfect decorative element for a chic living room, a refined study or an exclusive bedroom decorated in contrasting colors.
Gold glamour floor lamps
A particularly impressive decoration of the interior is lighting in the form of a high floor lamp. The gold color and glamour style add even more glamour to it. It is an ideal element for the living room, where you usually need more than one source of light. In addition, gold floor lamp in glamour style will bring aesthetic value to the room, which is especially desirable in the representative place of our home, which is the living room.
Gold wall lamps in glamour style
They used to be a mandatory element in every larger room. Then the interior design world forgot about them for some time. Now, however, they are back in favor, and even more – they are increasingly desirable element of lighting elegant living rooms or bedrooms. Gold wall sconces in glamour style are not only an additional source of light, but also an impressive wall decoration.
Read also https://picturyhouse.com/comfortable-relaxation-area-in-the-living-room-how-to-arrange-it/
Main Photo: Maria Gloss/pexels.com