Mezzanine in the apartment – how to arrange it?
You need about 3 min. to read this article.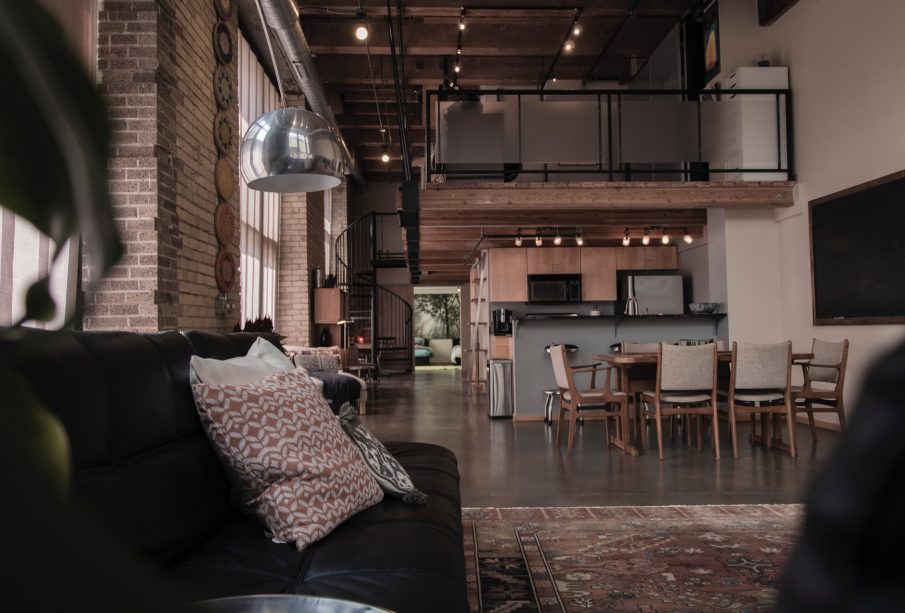 Mezzanine is an inconspicuous room separated from the ground or first floor level. How to arrange it in the apartment, so that it becomes a perfect place to relax?
Mezzanine is a room with enormous potential, of which not everyone is aware. Most people identify the mezzanine with a small room, usually in the attic, where you store things. However, it can be arranged so that it serves as an office, dressing room or guest room, and not just a storage for unnecessary trinkets.
How to arrange a mezzanine? Appropriate arrangement will add to its expressiveness
Many people identify mezzanine with spacious, loft-like interiors, where it can be successfully installed. But such a space is also a great solution in a small metric apartment.
Let's start with what are the advantages of having a mezzanine in high rooms, or the mentioned industrial-style apartments. Well, mezzanine turns out to be the solution to many problems, because it opens up before the household members various possibilities of arranging an original interior design. Such a mezzanine in a high apartment gives us additional usable space and, moreover, minimizes heat loss.
When a mezzanine is located on a mezzanine, what is the best way to develop it? It depends on our vision of how it should connect with the living room. A proven idea is to make it into a home library with comfortable armchairs and a desk, i.e. a separate area where we can read in peace
Owners of apartments with mezzanines are also very often proponents of arranging this room as a home office, which has become an extremely practical and convenient solution during the prevailing pandemic. A popular idea for arranging a mezzanine is also to make it a bedroom, or rather a guest room.
Mezzanine also in low interiors
Mezzanine can also work quite well in a low interior. However, in this situation, we must take into account the fact that the space under the mezzanine will be relatively low, and thus will not allow for functional and free use. So what is it best for and how to arrange it?
Boldly can become a small library, dressing room and, of course, invaluable storage. And if the interior separated for a mezzanine is very low, then this one will be most suitable for sleeping.
The mezzanine can also become a home room intended typically for the youngest. If we have some space in it, we can easily arrange a play corner for children, a mini playground, but in the privacy of our home. An original idea would be to incorporate a net or a swing into the space.
Stairs or ladder?
A very important issue in the arrangement of the mezzanine is also the choice of an appropriate entrance. Fortunately, on the interior market we have quite a wide choice when it comes to this issue. Of course, the most popular type of entrance are stairs. They can be standard, so-called single flight, or winding, the advantage of which is that they take up less space, and by the way they also become a decorative element.
And if not stairs? Then a ladder! This is a very functional solution, because thanks to a ladder placed under the mezzanine we save some space. It can be in the form of folding stairs and serve a double function, because also a storage room.
Main photo: Aaron Huber/unsplash.com