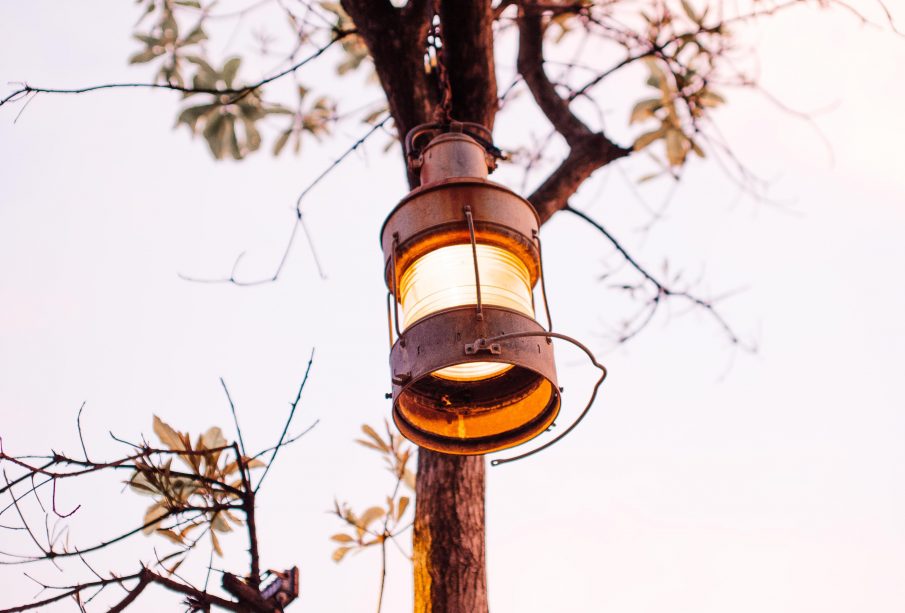 Do you love spending time in the garden? Long, summer evenings are the perfect excuse to spend every free moment relaxing among the greenery at your home. We present ideas for fantastic, modern illumination, which will brighten up your garden!
Specificity of space matters!
Buying lighting for the garden seems like a very trivial matter. However, its choice is not as simple as it seems at first glance.
First of all, making this decision should take into account the specificity of the space in which we will install the lamps, garlands, light chains or other sources of light. With thoughtful planning, we can avoid the inadequacy of a given lighting to our garden. Each part of our plot should be adequately illuminated. However, this does not mean that the intensity of light must be the same everywhere
General lighting
General lighting is ceiling lights. These work well on the terrace, for example. They are a source of even, relatively good light. This ensures that there is always brightness in this part of your garden, so you don't have to worry about additional light in this area if you want to read a book outdoors or have a party
Many, however, associate ceiling lights with a monotonous and unoriginal solution. However, if you add mood lamps, which will decorate further parts of the garden, you will certainly get an unusual effect!
Many possibilities
The places that you want to highlight in your space, try to accent with a slightly distinctive lighting theme. Gazebos, ponds, rockeries, and sculptures look fantastic when lit with small mood lights. Make sure, however, that the lights blend in perfectly with the rest of your garden. This will help you avoid overdoing it which could disrupt your whole concept
Another way to illuminate your garden are, for example, DIY jars. You can make these kinds of decorative jars yourself! Placing them sensibly in central places in your garden will make it stunning.
Lanterns are another way to illuminate your garden. In the sales offer of stores you will find many lanterns, the assembly of which will take you only a moment, and their charming appearance will delight many guests! The garden paths look wonderful when they are illuminated with led lights
Clever solutions to light up your garden without any additional power source!
If you are wondering if you can light up your garden without an additional source of electricity, we come with a few clever solutions! The first one is the already mentioned strings of lights. You can plug them cleverly into an electrical outlet on your patio
Another idea is rechargeable lights. They are charged by connecting them to a USB. So you can charge them properly and then enjoy their light for a long time, which depends on the specifics of the lamps in question. On the other hand, solar garden lights, although they do not give intense light, but they will be fantastic for lighting, for example, garden alleys
Main photo: Rachel Claire/pexels.com