You need about 4 min. to read this article.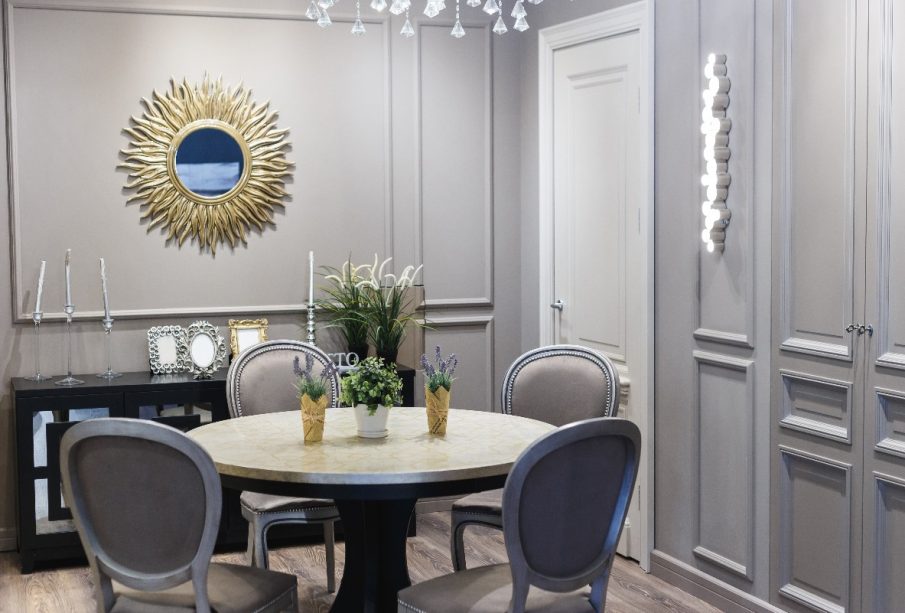 Do you love New York City? Are you wondering how to decorate your apartment in style? Are you looking for interior design inspiration? Use our suggestions!
We present creative ways to enlarge a small space. In combination with urban chic and sophistication New York style rewards with visual effect and high functionality.
What color to paint walls?
As in most metropolises, in New York the price per square meter is sky high. So it is worth considering what color will optically enlarge the space. Opt for light-colored walls and combine them with darker furniture. These furnishings come in a variety of designs so you're sure to find something you like.
If you're feeling bold and want to liven things up, go for colourful accents. Think about decorative cushions, wall paintings, curtains and rugs. Even if you dream of bright walls, be careful with white. If your New York style apartment gets little sunlight, white can seem quite stark. Replace it with pastel shades.
How to visually enlarge an apartment?
Townhouse apartments often have high ceilings and large windows. New York style will work perfectly here. To allow more natural light in, choose curtains and drapes made of light, bright fabrics. Don't worry if your windows are small. Check out how you can optically enlarge them! Hang your curtains a few inches from the ceiling and let them fall to the floor. This will make your New York style apartment look trendy and elegant.
Bring greenery into your interior
When you live in a big city, you long to relax outdoors. This love for nature is often reflected in Manhattan apartments. A few potted plants or bouquets will not only bring a pleasant atmosphere to the interior, but also enhance the entire decor. Plants will also add a nice texture to the room
>> See also: Decorative pillows – a hallmark of New York style
If you don't have a hand in flowers, don't worry. Look for plants that don't require complicated care. Take an interest in succulents and cacti. Not only do they not need a lot of water, but they also have a beautiful green color. What's more, they come in all shapes and sizes, so you can go wild.
Pay attention to lighting
If the windows in your New York style apartment overlook the street or another skyscraper, be sure to think about lighting. Enter a variety of options such as recessed spotlights, floor lamps, task lighting and table lamps. The softer yellow light will make the apartment seem cozier. Lampshades and ceiling lights can decorate your interior wonderfully.
Place an elegant, soft carpet
If you want to separate different areas, buy some rugs. Make sure their patterns don't clash with each other. Look for rugs with a consistent color palette to avoid unnecessary contrasts.
What types of furniture fit in with the New York style?
When it comes to furniture, it is difficult to formulate general rules. For example, in recent years, the Scandinavian style has had a big influence on the design of New York apartments. Although many people equate it with minimalism, this is not quite true. If you like clean lines and cozy atmosphere, this style will surely appeal to you.
Some people associate New York style with contemporary luxury apartments from American movies. Furniture with chrome and glass accents are perfect for this style. To soften the décor, add plush cushions or a rug in a strong color
The American style of interior design is distinguished by a large, open kitchen-living room, smart landscaping and lots of furniture. Such apartments perfectly reflect the hospitable nature of Manhattan residents. The first association that comes to mind is the living room from the TV series "Friends". The spacious interior, in which so much time was spent by the characters, served at the same time as a kitchen, dining room and a place to relax. In such a cozy room you can make a delicious breakfast, invite guests for dinner, or sit comfortably on the sofa in front of the TV.