These living room accessories will create an idyllic atmosphere!
You need about 4 min. to read this article.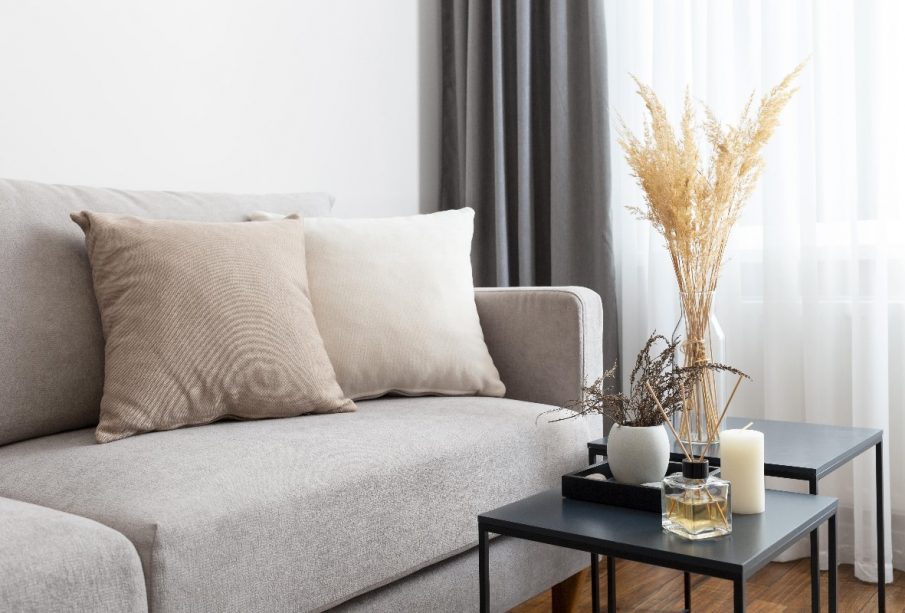 Do you dream that your home has a peaceful and idyllic atmosphere, like paradise on earth? You have come to the right place, we will give you a hint, thanks to which elements you will achieve this effect.
Idyllic atmosphere in the room create primarily bright colors, these can be pastel shades or even white. It is important that they occur both on the walls and on the fronts of furniture. Arrangement of housing in this style does not apply only to rural homes, is in recent times very popular in larger cities
Rooms refined in every detail are full of small accessories that play an important role. If you arrange your M this way relaxation and rest guaranteed. This space will become an asylum, to which you will gladly return after a hard and exhausting day at work. Warm and family atmosphere is noticeable with the naked eye in idyllic interiors
What accessories to use for a living room in an idyllic climate? After all, this is the most representative place in the house, where you receive guests, drink coffee with friends, a glass of wine in the evening and watch the latest movie premieres under a warm blanket. See below a few additions, which will help you in a proper arrangement of the interior.
>> See also: Bedroom ideas – as many as 13 inspirations!
What accessories can you use to create an idyllic atmosphere?
Hand-painted dishes still win hearts and tables of people, who are charmed by their style and traditional, folk atmosphere. They work perfectly as tableware or as an element of decor. Ceramics, also sometimes called porcelain, may abound in various patterns. From plain to floral. If you consider utility, it's not just what you eat that matters, it's what you eat on. Ceramics can also act as living room accessories in an idyllic atmosphere.
Textiles create a cozy aura. You can achieve an idyllic atmosphere with small floral patterns or folk and folk designs on your pillows. But when they're around, we can't promise you won't have an unscheduled nap.
Blinds, roller blinds and curtains will give you privacy and security in your home. Fabrics with pastel shades will go best with this style. These are the ones to look for in the store when you're looking for living room accessories.
This is the convenience of everyday use. With the help of them you can easily maintain cleanliness. The pattern can be plain or compatible with the one on the cushions. If you want to go wild, choose a tablecloth with a fringe. You can never have too many fabrics
As they say, the devil is in the details: soft material on the floor is another addition to help create a place no one will want to leave. Children can play on the carpet without any disturbance and your pet will find a favourite spot on it, too.
Wood is an element that will warm up any room and bring a natural feel to it. Go for light and honey tones. We suggest you opt for frames because they will remind you of family and warm moments or the best holiday adventures all year round.
Freshly cut flowers in a vase will be a perfect complement. They will bring a homely atmosphere to your home. If, in addition, the smell of baked cakes can be wafting through your house, you don't need anything else to be happy. If you don't have the possibility to always have fresh flowers at home, opt for potted ones. You may be tempted to get an orchid or kalanchoe. These are plants that bloom all year round.
It may not be a typical addition and it is not always up to you to have one in your living room, but if you are just building a house and you are thinking how to get an idyllic atmosphere, then make sure to have a fireplace. What better to set the mood than a hearth? Remember that it is also a functional element. Combine the pleasant with the useful.
Idyllic style is an alternative for all those who cut themselves off from the urban character of the apartment. If it is this climate in your living room, it will always be fashionable. After all, the warmth of the family hearth, coziness and ambience will never get boring. Do not be surprised if from now on all Christmas Eve, family and friend meetings will move right into your home.