In what style to decorate a child's room?
You need about 4 min. to read this article.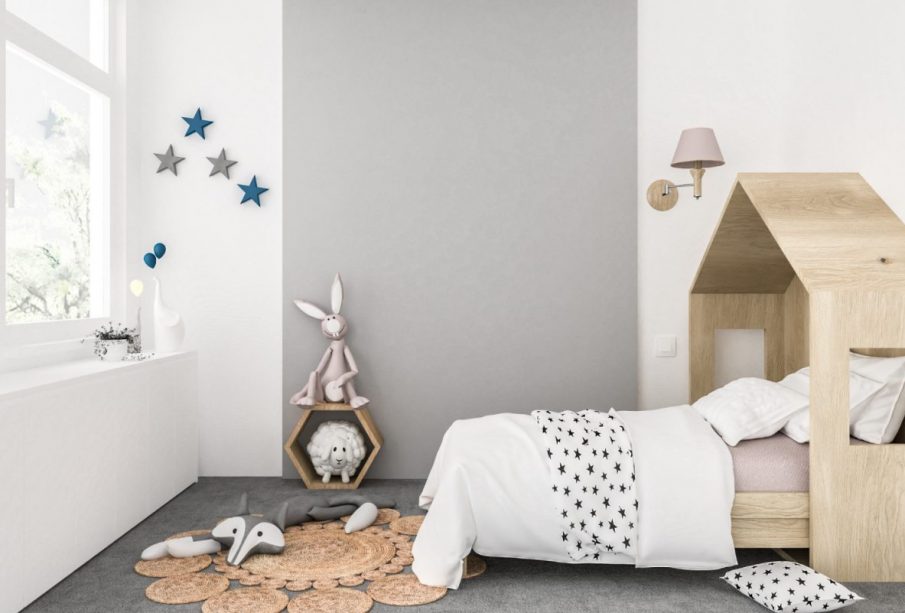 Arranging a room for a child is not the simplest of tasks. In order to satisfy the youngest, you need to respond to their needs and create a space for fun, in which they will feel good.
When decorating a child's room, it is important to know their tastes. It is best to simply ask them how they would like the room to look like and what ideas they have. After all, the room is supposed to serve the child and it is the child who will spend most of the time in it
Sometimes it is worth putting aside your own preferences, because what seems ideal to us, may not be so for a toddler. When arranging such an interior, special attention should be paid to safety, comfort and general aesthetics.
We should also remember that a lot depends on the age of the toddler. We will approach the subject in a different way, when we are talking about a room for a baby, and still differently, if it is intended for a child in school age.
Infant
In the case of a room for the smallest member of the family, we are mainly on our own. First you will certainly need to provide the room with the necessary furniture and accessories, such as a crib or changing table. You'll also need plenty of storage space, such as a neat chest of drawers.
We are often tempted to decorate the baby's room in a very sweet, colorful style. The room should of course be cozy and cheerful, but it is better not to overdo it. It is worth betting at least on a bit more subdued and neutral furniture. Do not forget that children grow very quickly and soon many elements of the decor will be no longer appropriate
This does not mean that the room has to be boring and lifeless. We know very well how much the right accessories can do – colorful toys and books, mascots, as well as posters and pictures on the walls give the room a carefree and childish character. To give the room a cozy feel, you can opt for wallpaper with a fairy tale motif, which you can easily replace with something else after some time.
One of the best ideas, if the room is to serve as long as possible, will be to paint it in soft, pastel colors. When arranging a newborn's room it is worth thinking ahead and choosing practical solutions, such as a crib, the length of which can be adjusted as the child grows older.
>> See also: 15 simple tricks to make your living room look glamorous!
Preschooler
A different approach to the decor will apply to a slightly older toddler, because he can already express his opinion on the subject. Preschooler's room should reflect his character and interests.
For this reason, it is recommended to go in the direction of a themed room. The choice of solutions here is almost unlimited, just like the child's imagination
However, the gender of the youngest may be important here. A girl, who likes fairy tale characters, such as princesses or unicorns, will be delighted with cushions or bedclothes with such a motif. A pirate treasure chest or an Indian tent may appear in the room of an adventure lover, while a carpet with a road or a track will be perfect for a future racing driver.
The bed, on the other hand, can have a canopy or be in the shape of a house. If the room is shared by siblings, it's worth thinking about buying a bunk bed, which is a dream for many toddlers.
Older child
The character of the room changes with the age of the child. A young person of school age still needs a cheerful and cozy space, but the room begins to serve more and more functions. In addition to playing and sleeping, it is also a place to study, so you need to enrich it with additional elements, such as a desk and an armchair. A corkboard or chalkboard on the wall can also be a useful addition
When arranging such a room, it is worth considering the arrangement of individual pieces of furniture so that it is as spacious as possible. It will also be important to provide plenty of storage space. Due to inviting the first guests at this age, it will be good to place a small table in the room. The room should be functional, but there should also be room for creativity, passion and fun.