Christmas tree in the office – 5 interesting inspirations
You need about 2 min. to read this article.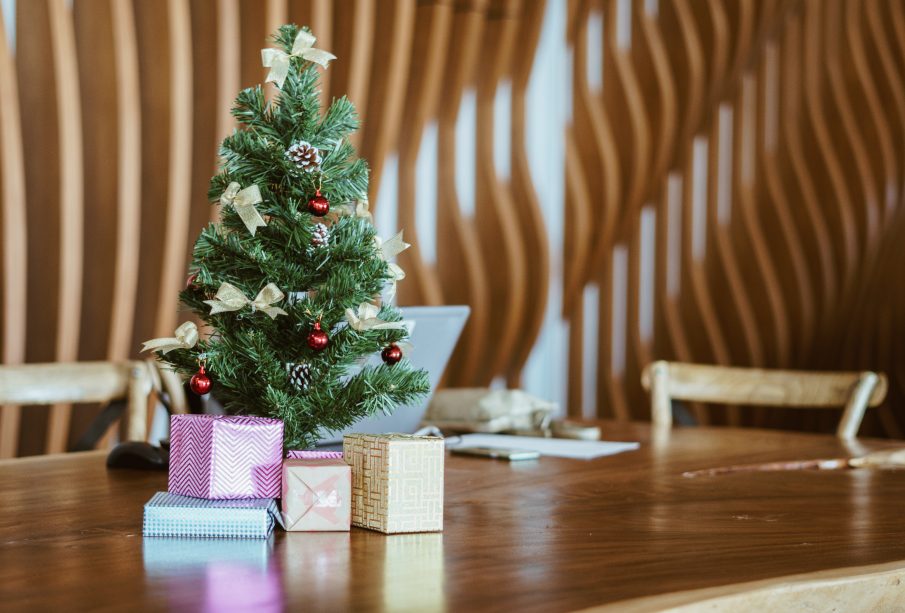 Whether in small or larger offices, the atmosphere of the holidays can be just as special. Check out our Christmas tree decorating inspirations that will surprise your employees and contractors!
Small Christmas tree in the reception
Even at the first contact with your office, employees and clients can feel the special Christmas atmosphere. Just put up a small Christmas tree, decorated with ornaments and wide ribbons.
A live Christmas tree in a decorative basket
A Christmas tree can also be a source of beautiful fragrance. Just bet on a live Christmas tree, which you decorate with, for example, colorful baubles. Place it in a decorative basket.
Small Christmas tree and plain baubles
There is often beauty in simplicity. You can decorate a small Christmas tree with small pendants in similar shades. Decorate the pot with plain paper, tie it with string. And there you have it!
A classic Christmas tree on your desk
There are many ready-made Christmas trees that are already decorated in Christmas decoration stores. These are multi-season decorations, so when the holiday season approaches, you can display it on your desk.
A big Christmas tree – the perfect excuse to spend time together
If you want to involve your employees in the Christmas decorating of the office space, bet on a large Christmas tree. Ideally, it should be placed in the center of the office or in a prominent location. Remember to water it regularly if you opt for a live model. A large Christmas tree is also an excuse for employees to spend time together decorating it with baubles.