You need about 4 min. to read this article.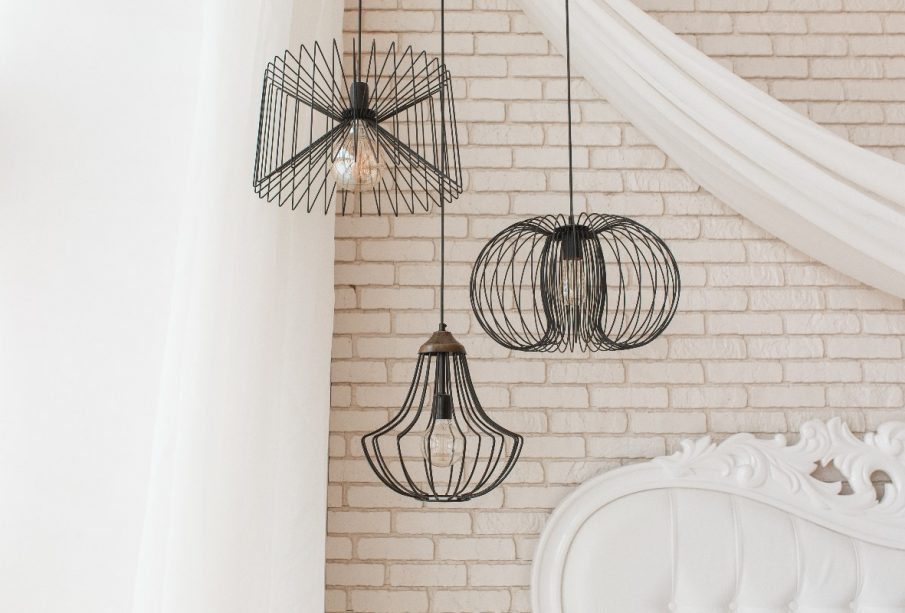 It is known that in interior design is very important not only the spacing and selection of objects, but also their proper lighting. Industrial interiors are particularly susceptible to the right or wrong choice of lamps and wall lamps. Which ones are worth buying? We suggest
Loft interior is spacious and bright
Creating an industrial arrangement is strongly connected with the appropriate lighting of the interior. It is obtained mainly due to the influence of natural light, which flows into the interior through large windows. Artificial light allows you to emphasize stylish details, adding a unique charm to the whole. First of all, simplicity dominates in the selection of lighting accessories. Often these are also vintage-style lamps and wall lamps, which are given new life
What colors and materials to choose?
Although it is possible to design a loft interior, so that, for example, the lamps were selected in very bright colors by contrast, but this is not a typical action. It can be left rather for people who are looking for inspiration in the principles of soft loft style. In typical loft interiors, colors will work better:
copper,
gray in various shades,
black,
white.
Individual lamps or wall lamps matching the industrial style are most often made of glass, wood, concrete and metal
Industrial lamp – what should it be?
In this style, it is all about minimalistic objects, without additional decorations, which could look at least bizarre in a loft interior. An appreciated element of such lamps is the exposed bulb. Also the shape should follow the famous principle "less is more" and strive for a certain austerity of form. The lamp can be made of just the cable with the bulb, especially if we manage to get an item in vintage style. Such a simple lamp can be equipped with one or multiple light sources
Metal pendant lamp for loft living room
It is important that a unique atmosphere is also created in the loft living room. It happens that in such a place several sources of light are installed, but undoubtedly the most important is the one located above the table. In this place you can successfully use a black metal lamp with a flat shade
What do we gain thanks to this type of lighting? First of all, we will be able to illuminate the table and the space around it sufficiently. The metal lampshade in black color will allow for a climatic twilight to reign above, which will look very stylish in the loft interior
If we are dealing with a real loft, with a very high room height, we can install a metal lampshade hanging much below the ceiling. Then it is worth fixing the chandelier on a stylish black chain.
DIY lamp of old wood for loft interior
It should be remembered that with the loft style go well with elements made of wood. And it is best when this material is old or aged. From a piece of aged beam, even if it has many traces of use, you can conjure up a wonderful DIY lamp. Just clean it, drill holes, waterproof it and add stylish chains to support the whole. Through the drilled holes you will pass the wires to the bare bulbs that are characteristic for the loft style. Such a lamp will be perfect to hang over a table in an industrial interior. It will not only decorate the space, but will also prove the original taste of its owner.
Other types of lighting
It is worthwhile for the interior to be well illuminated also with other utility points. Therefore wall lamps in minimalist style will be useful, especially in passages and corridors. They should be chosen in such a way that they match the decor and main lamp. In a place intended for reading in an armchair or having a cup of coffee with a friend, a standing lamp in loft style will be good. It is also worth to illuminate e.g. the brick wall, to additionally emphasize the industrial character of the interior.