You need about 3 min. to read this article.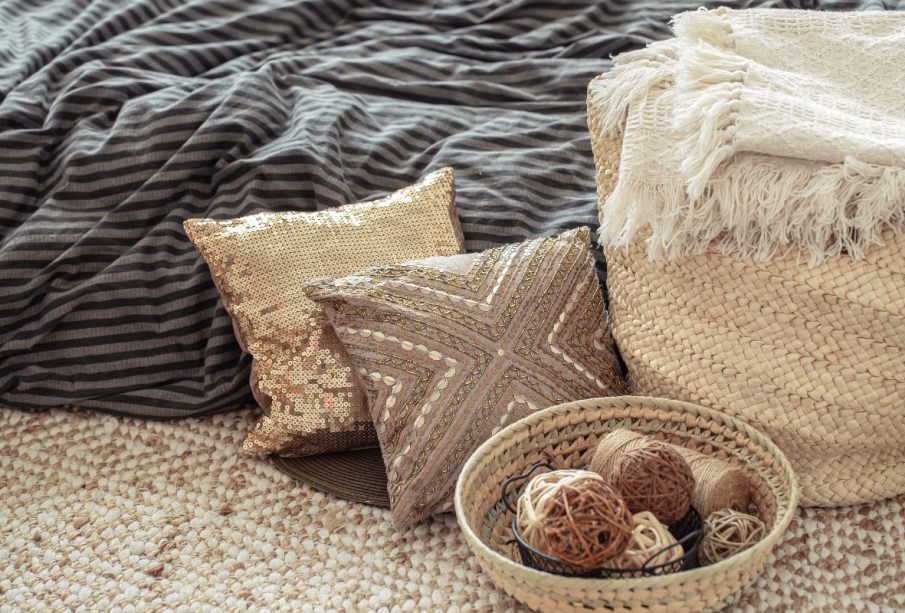 One of the most distinctive elements of New York style are the decorative pillows. This timeless style perfectly combines elegance and muted colors along with extremely fashionable design.


New York style cushions
Without a doubt, you can see at first glance that New York style cushionsare distinguished by their unusual design. It is possible to create wonderful arrangements, which will be not only very aesthetic, but also extremely practical. Thanks to this we will enrich every interesting space. This applies not only to houses and apartments.
What are the characteristics of the New York style?
It is based on fashionable design and elegant and noble finishes, which perfectly links it with classic forms of arrangement. Seemingly subdued colors make this style contrast warm tones with cool ones. This is exactly what the pillows are, which make the New York interiorsreceive a full measure of elegance, warmth and comfort. The unique character of such pillows at the same time works well in any space decorated in different styles. Therefore, they will not only be a unique addition to the interior, but also a source of strengthening its uniqueness.
Color scheme for New York style cushions
The basic color principle of New York style pillows is the combination of black and white. These colors are combined with patterns that give the pillow its originality. New York style is not only the colors of black and white with a possible combination of gray. More and more often pillows in this style can be found in gold and with plant motifs. However, many plant motifs can still be seen in the classic combination of black, white and gray.
New York style pillow decoration
What distinguishes these pillows is the typical New York style and attention to detail. Combined with the highest quality materials used, buying such pillows turns out to be an excellent solution in any situation. Decorations on pillows may be of various types. We can talk about simple interlacing of black and white lines, but also about creating zig-zag patterns, hourglasses or other interlaced designs, which we have sometimes seen, for example, on some furniture or carpets. All of this in most often maintaining an elegant harmony and craftsmanship. While not every cushion needs to be encased in patterns, choosing such cushions is sure to be an excellent choice for a very long time.
Elegance and luxury under everyone's head
Specially embroidered pillows make the New York style worth every moment of our attention. These pillows not only look fashionable and elegant, but more importantly, they are just that. It is all thanks to the combination of unique design with the highest quality materials, thanks to which rest after a hard day's work will be fully worthwhile.
30
New York style cushions in the office and on the sofa
The bed isn't the only place where New York style pillows work well. Velvet round cushions are extremely fashionable and they will decorate our sofa wonderfully. An equally good solution is to decide to enrich your office with this type of cushions. Not only will they blend in perfectly with any space, they will also show everyone that they are dealing with elegant people with good taste. It is the New York style that will give our space a unique character, enriching the arrangement of the space with unique and elegant patterns. Thanks to the abundance of possibilities, it will be easy to choose such cushions, which will fully suit a particular place.