What should a loft-style kitchen look like?
You need about 3 min. to read this article.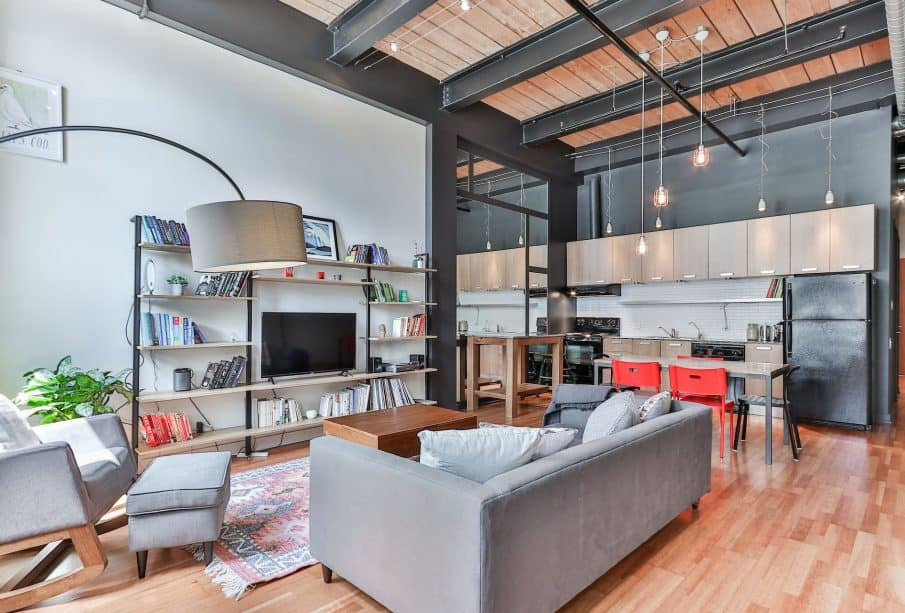 Arrangements in the loft style are increasingly common. This climate is very functional, and is characterized by raw finishes with metal elements. The kitchen then becomes very practical, and the minimalist elements that are in it do not cause much trouble when cleaning. However, how from a to z should such a surface look like?
Loft kitchen, or raw atmosphere in your home
Loft atmosphere has been doing very well for several seasons. Many people use this type of arrangement in their homes. They work wonderfully both in the bedroom and in the living room or kitchen. Especially in the latter room they provide full functionality and interesting design. However, how to design such an interior yourself?
Let's start by choosing the most characteristic elements. These certainly include lighting, as well as the entire kitchen interior and household appliances. Additions are also not without significance. However, it is these basic elements that will serve as the base on which you will build your dream kitchen. The most characteristic motifs for the loft style are certainly raw stone, black or gray colors, as well as metal.
Therefore, you can choose dark cabinetry, for example, preserved in a dim gray bordering on graphite color. Of course, that's not all. Then rail lighting hung on metal strips just above the cabinets will work. This will give the space more light. Now it's time to take care of the household appliances. It is worth choosing a matte finish, which can be left in black for contrast. 
It is also worth mentioning the walls and what should be on the floor. A raw brick will work wonderfully. The real one, which is often found under the plaster in old tenements, looks great. So bet on original solutions, because using only tiles imitating brick can bring a different effect. Then the loft style will take on a kitschy dimension. Architectural concrete, which looks raw in itself, will also look great. You can easily match it with virtually any element.
Accessories in a loft kitchen
When arranging the kitchen, it is also worth remembering all the accessories. In loft interiors, as a rule, minimalism and economy of form are maintained. However, you can bet on unique decorations in the form of a wall covered with chalk paint, which will work mainly for children, but also for adults will give a lot of fun. In addition, various graphics, for example, those referring to cooking, look great. In this case, you can experiment a little, but keep them in a modern style. Works of art with strong colors will look great, which will effectively break the black and gray prevailing in austere loft interiors. We guarantee that such a room will completely steal your heart!
main photo: unsplash.com/Sidekix Media