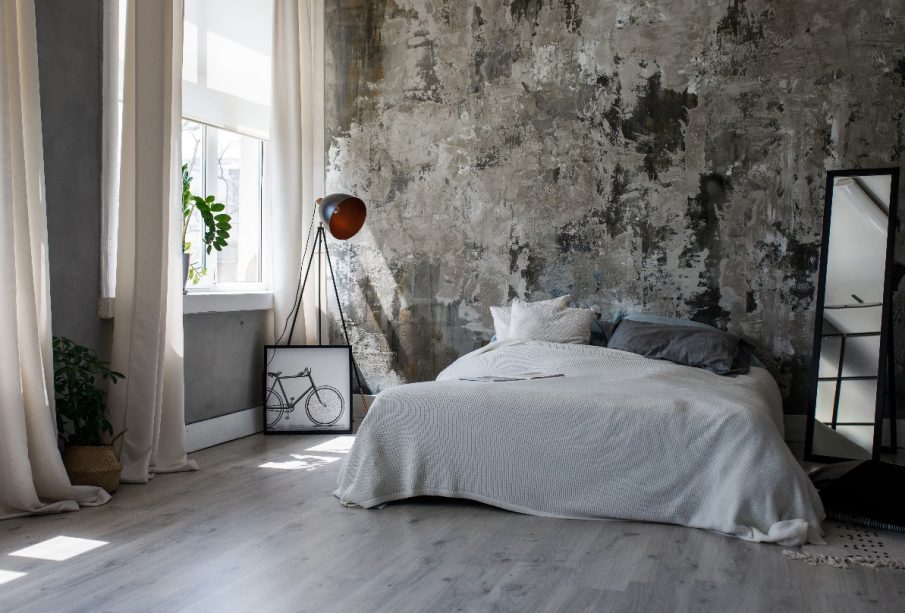 Loft style took the showrooms by storm a few years ago and remains on them, working well in any interior. Lofts owe their popularity to versatility and ease of arrangement. However, for lovers of more crazy or ornate interiors, loft decor may turn out to be too simple and minimalistic. So we suggest how to make loft interiors more attractive.
Lights and lamps in loft style
Loft interiors may seem too minimalistic or even monotonous. The right lighting of the room can breathe new life into it and give a completely different tone
Especially if in the room there are characteristic for lofts copper, shiny elements, warm light will light up the whole interior, reflecting from the shiny decorations. In addition, loft lamps can also be a decoration in itself. Lighting with beautiful, decorative bulbs, emitting a pleasant, slightly orange light will enliven the room and give it even more loft character. Many styles of lamps, fashionable in recent years, expose the bulbs, precisely with the intention of incorporating it into the decor, as a decorative element.
Large pieces of furniture in a different style
The times when you could not mix different styles together are long gone. Now mixing together different decor in one room, has become a trend. If you like the loft style, but you do not want it to dominate the whole room, break it with some large element from outside the loft canon. Large pull-out sofaplaced in the central point of the room, will be such a prominent piece of furniture, that will soften industrial atmosphere of the living room. Such a sofa can also be a color accent, which will attract the attention of guests. Loft interiors are characterized by a poor range of colors. A piece of furniture in a bright color can change a gray-brick interior.
Plenty of accessories in contrast to minimalism
Interiors in industrial style usually do not stand out a lot of accessories. If you want to break the severity of the loft, without changing its character, choose accessories, which will diversify the style of the room. Additions will not only make a seemingly boring room more attractive, but will also add warmth and a more homey vibe to it
Loft interior can also be decorated seasonally, depending on the occasion or the upcoming holiday DecorGuru offers a wide selection of versatile decorations for every occasion. Whether an important holiday is coming up or not, decorations and accessories are very important in the home. Even if they don't fit into a loft interior, photos and family mementos should find their place in a home space
A lot of accessories in the room will break the austere, cool atmosphere of the interior and give it a more cozy feel. Decorations do not have to deviate from the loft style at all, just their presence will change the interior design.
Decorating a new house or renovation in one of the rooms is associated with the choice of style, which will prevail in the room or the entire apartment. This is not an easy decision, because by choosing a style that is not universal enough, you may condemn yourself to a general overhaul in just a few years
To avoid this, it is best to choose a universal or easy to rearrange interior style. Such is the industrial style, which thanks to its rawness and transparency can be transformed into a completely different decor with just a few additions. Don't be afraid to experiment and diversify your loft interior with small changes and small additions. Good luck!