Ideas for furnishing a small kitchen
You need about 3 min. to read this article.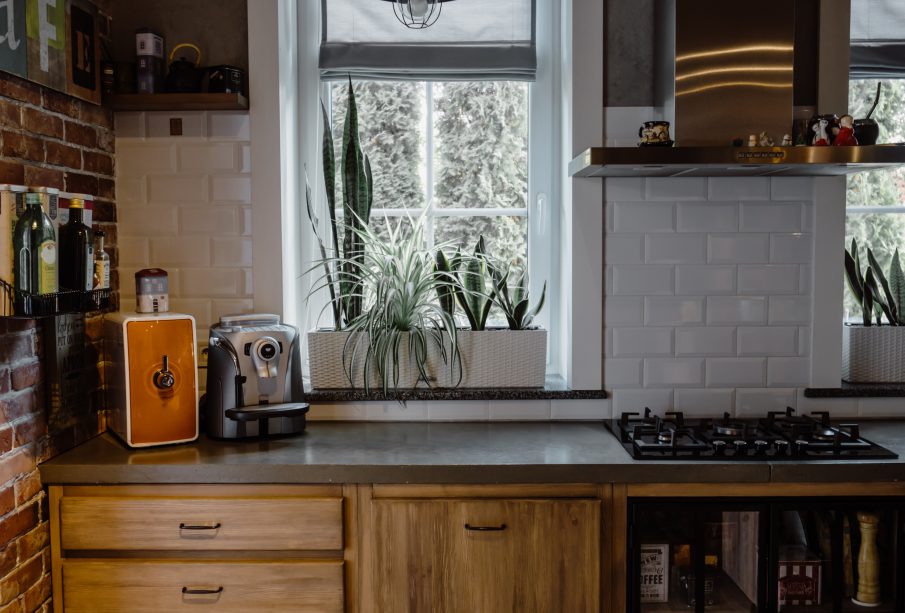 Does a small kitchen have to be a big challenge? Not necessarily! Just pay attention to a few details, and even a tiny interior will be beautiful and functional. We suggest how to arrange a small kitchen, so that it was not only aesthetic, but also convenient.
How to arrange a small kitchen? This question spends many people sleepless nights. But it doesn't have to be that difficult! Discover some proven methods that will work brilliantly in a small interior.
Colors and materials
Let's start with the basics, namely what colors and materials work best in small kitchens. In small interiors will work best light shades such as white, gray, light browns. However, if you prefer slightly livelier colors, then you can opt for single accents in strong colors. This will give the kitchen some character but won't overwhelm it. When it comes to choosing a material, the most important aspect is its functionality. The best materials for kitchens are those that are easy to keep clean. For example, MDF, stone or wood would be great. However, if you opt for the latter, remember to choose solid wood – untreated wood with natural grain looks beautiful and impressive in the kitchen, but cleaning it and picking up crumbs from the crevices can be a challenge.
How to furnish a small kitchen?
In a small kitchen, a kitchen pull-out is the most convenient. How to position it for maximum comfort? If the room is very narrow, opt for a row of cabinets on one side of the room. However, if it is square or rectangular in shape, then place the furniture in an L-shape. It's also a great idea to choose cabinets with sliding doors to save some space. Remember, too, that kitchen decorating is a choice for years to come. Therefore, in order to make your kitchen functional and serve you unscathed for a long time, choose kitchen furniture that will withstand many years of intensive use and also resist the harsh conditions, especially high humidity of the room. Also make sure there's enough storage space – so everything will be neatly stowed and the room will appear tidy.
The right equipment layout
Just as important as placing the furniture is placing the appliances. To do this smartly, all you need to do is follow one simple rule – fridge, stove and sink should be placed in such a way that they form a triangle. This will make moving around the kitchen as comfortable and intuitive as possible. It's best to start with the fridge and place it as close to the door as possible
Lighting
ZJ If you want to optically enlarge a small kitchen, lighting will be a great tool. Try to make the kitchen well-lit and choose furniture and equipment that will additionally reflect the light. It's also good to place several sources of light, instead of one central one, also remembering about shaded areas. Remember that the color of the light is very important and that cooler light will reflect off the walls, ceiling and objects more intensely than dim and warm light. In addition, the lighting will also be a great decoration for your kitchen – just make sure you choose interesting lamp shades.
Main photo: Polina Kovaleva/pexels.com