Artificial flowers at home and dried plants – ideal for allergy sufferers
You need about 2 min. to read this article.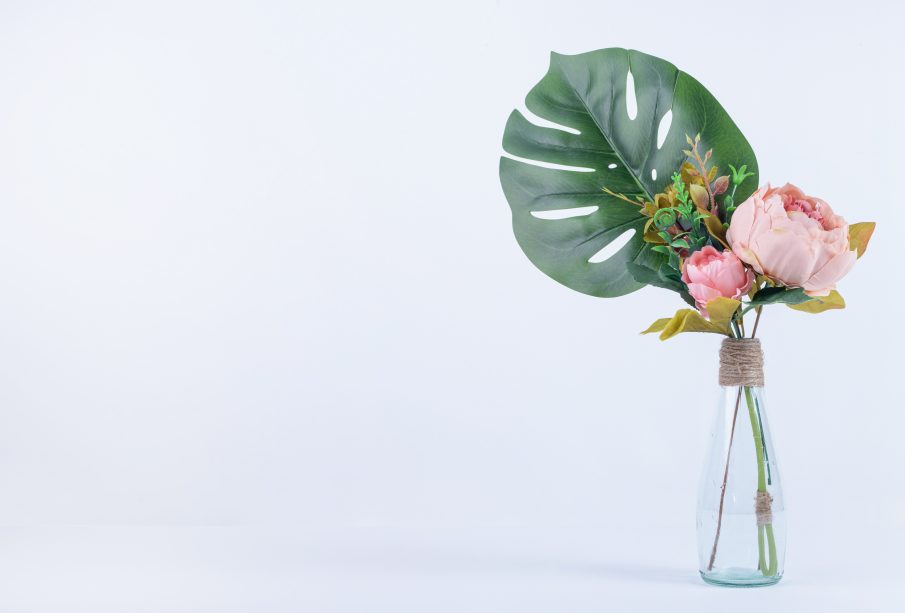 Stylish apartment or house is not only designer furniture, but above all beautiful decorations. Flowers in pots, cut flowers in vases, as well as shrubs that decorate the four walls are natural solutions. What should you do if you have an allergy sufferer at home? Opt for artificial flowers at home or dried plants. See our inspirations.
Artificial flowers for the vase – lots of inspiration
When it comes to artificial flowers for a vase, you can opt for beautiful peonies in delicate shades of pink and white. You can buy different colors and sizes of plants at online stores, so you can match them with your interior.
You can also find ready-made arrangements in home furnishing stores, which you can place not only in a spacious living room or hallway, but also in front of your house. Their advantage is that they do not need regular watering or pruning. The only drawback is the discoloration of plants, so it is better to place them in a place where there is no excessive sunlight.
If you like to make your own compositions with artificial flowers for the house, you just need to supply yourself with branches of flowers and green plants.
Dried plants for the home
Pampas grass has been in vogue lately. It looks great in larger interiors, filling the empty space. Just match it with a stylish vase and you can create a beautiful decoration.
Dried artificial flax also looks beautiful in interiors.
See also dried thistle and egg-lily.