You need about 3 min. to read this article.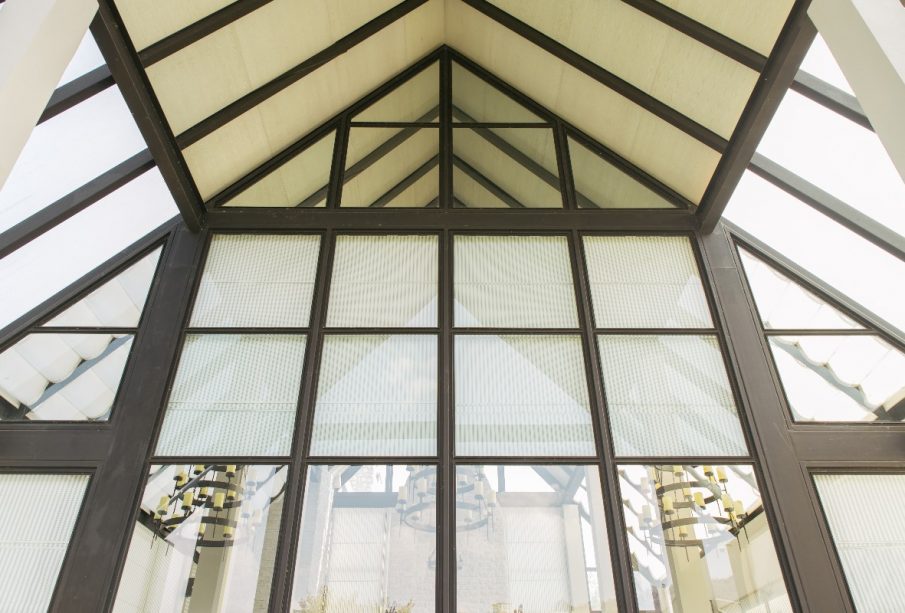 Do you want to transform your home and introduce modern solutions to it? Discover the increasingly popular solution for single-family homes!
Elevated ceiling, or cathedral ceiling is often chosen to connect living room with kitchen or dining room. Then a large, open space is created, which enables integration of household members, exchange of messages and makes the room optically appear larger.
How to open the ceiling?
To properly design a cathedral ceiling, you need to pay attention to several important factors. In small houses, the opening of the ceiling should be located on the gable wall, above the living room or kitchen. The opening should be matched to the dimensions of the house, since such a ceiling looks best in rooms of at least 40m2. If you do not have a large room, and you dream of a raised ceiling, you need to keep the right proportions. To avoid the effect of a well, it is worth combining two rooms – the living room and the dining room or kitchen.
Advantages of rooms with a cathedral ceiling
The cathedral ceiling is not common in Polish homes, but it brings a lot of freshness and is extremely representative. It optically enlarges the space and makes it possible to use high walls, for example a gallery with photos, paintings or books. Additionally it helps to expose beautiful lighting. You can purchase impressive hanging lamps that will illuminate the room. A cathedral ceiling provides better ventilation between floors. With more space, you don't have to worry about claustrophobic symptoms, and you can install beautiful, large windows to let natural daylight into your home.
Often, a fireplace is used in the design of homes with raised ceilings – you then have many options to arrange and create a fireplace wall that will impress homebuyers and guests
Disadvantages of rooms with a raised cathedral ceiling
Having a cathedral ceiling is associated with higher bills. The larger air volume requires more energy to heat. The way to deal with this, is to place such a ceiling on the south or west side. Some people may be bothered by the acoustics in an interior with a cathedral ceiling. To avoid discomfort in such a room, it is recommended to place acoustic materials on the walls and ceiling. For some homeowners, the problem may be the noise that will spread with open rooms. Before you decide on such a solution, it is worth analyzing the lifestyle of individual household members.
>> How to design a bathroom in French style?
Arrangement of a living room with a high ceiling
Living room with a raised ceiling gives architects a lot of room for maneuver in terms of effective solutions. Remember to maintain consistency between the living room and the mezzanine or second floor. It is worth remembering that the living room will be visible from the perspective of the second floor, so the arrangement should harmonize with each other in terms of color