You need about 3 min. to read this article.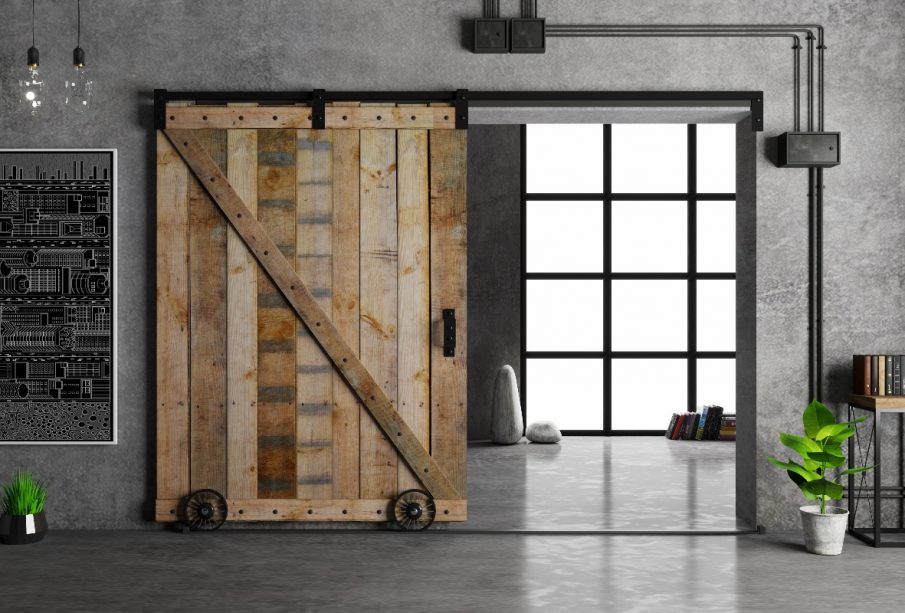 Interior design is not an easy task. Especially when the layout of rooms or arrangement of doors and windows is not entirely consistent with the vision of a given interior
The most problematic doors
The most problematic doors are usually those leading to kitchens, bathrooms, pantries and utility rooms. Especially in case of small space. If you want to arrange a given space with their use, you can use our ideas and easily incorporate them into a given space, so that they are not so burdensome anymore
Modern doors that do not take up space
The first proposal is dedicated to the owners of apartments with a small area. We are talking about sliding doors. Thanks to the fact that they are mounted on horizontal rails, they do not take up much space.
Sliding doors available on the market are a wide range of products, adapted even to difficult bathroom conditions. Thanks to the wide offer you can easily adjust the doors to the interior of your apartment. What is more, some sliding doors also have glazing to increase the flow of light, which is importantthis is important for rooms without windows
3 ways to conceal doors in the wall
If the sliding door does not meet your expectations, an effective way is to mask the door in the wall. This can be done in three ways
Method one – the door like a wall
The first way is to buy a prefabricated door with a veneer that is similar in design, color or texture to the wall
Second way – door like a mirror
The second way is a mirror door. Such a solution will be perfect for an anteroom. It is a very practical solution – we have a door and a beautiful, large mirror in one.
Third way – original wallpaper
The third way, in turn, is a solution for people who do not want to invest in a new door, but want to effectively hide it in the wall. In this case, a photo wallpaper or special stickers that will change the appearance of your door will be perfect. This will make the door practically unnoticeable. In this case you can bet on extremely popular and recently fashionable in interiors motives of palm leaves, topiaries or views of the world's largest metropolises
With a wall mural you can cover the door itself, which will be a perfect decoration and will turn an ordinary door into a beautiful picture.
To sum up – a door located in an inappropriate place does not always require renovation work. Often it is enough to apply a few tricks to completely change our old door and save time and money