What can you replace in your rental apartment to make it stylish?
You need about 3 min. to read this article.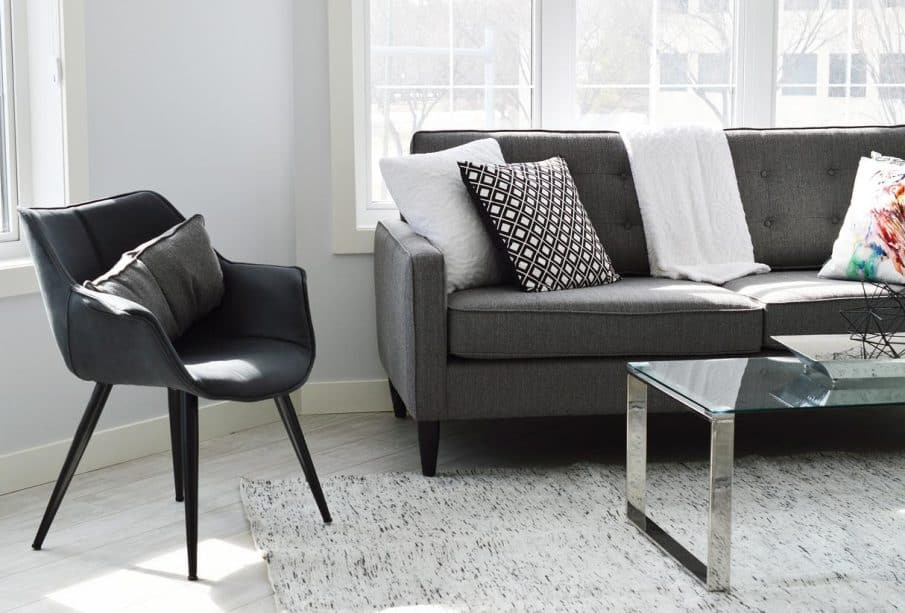 Rented apartments rarely meet our tastes and preferences. Arrangements of such premises leave much to be desired and make us feel not at home there. What to do to make a rented apartment stylish and cozy? We suggest.
Landlords usually do not allow you to interfere in the arrangement of the apartment, so we usually agree to a little personalized spaces. Meanwhile, there are several non-invasive ways that will not affect the structure of the apartment, but will change its appearance to a cozier and more stylish one. Check out our ideas!
Wall decoration
Paintings, postcards, posters, photos, graphics, stickers… There are plenty of ways to decorate your walls. This is the easiest way to personalize your rental apartment. Wall decorations can reflect your interests or remind you of nice moments captured in photographs. Some landlords may not agree with hammering in nails, while various types of glue leave marks. The best solution will be to use Velcro, thanks to which we will hang the selected pictures.
Fabrics
Even austere interiors will gain a cozy, warm atmosphere, if they are not lacking in fabrics. In a rented apartment hang your curtains, put a bedspread on the bed, cover pillows with decorative pillowcases and put a soft blanket on the sofa. You can also choose to use the same color or theme for a cohesive look. Also pay attention to the atmosphere created by different fabrics. Light, airy curtains make a room feel airy, while thick, dark curtains add elegance. Velour blankets and pillowcases, on the other hand, add coziness.
Lighting
We often forget, or don't pay attention at all, to the role that lighting plays when decorating an apartment. In a rented apartment, it is worth placing standing lamps or small lamps on bedside tables, bookcases and tables. We can decide on avant-garde lampshades, thanks to which the interior will gain an original character. Do not forget to buy bulbs emitting a warm light. An effective way is also to hang LED lights, for example around mirrors, windows or furniture.
Carpet
The floor has a huge influence on the look of the whole apartment, even if you don't always look under your feet. A soft carpet can cover up an ugly floor and also warm it up, especially if it is tiled. It is important to choose it according to the decor and specifics of the room. It is important to choose a carpet according to the decor and specifics of the room. Choose good quality materials and do not choose bright colors if you are going to put a carpet in a place where it is easy to get dirty and damaged.
Potted plants
Flowers in stylish pots will transform your home in a matter of moments. Plants not only freshen and purify the air, but also enliven interiors and add color. If you're afraid you won't be able to take care of your plants, go for species that don't need much attention, like cacti. Match the color of the pots with the rest of your home decor.
Furniture
Sometimes the owners agree to replace the furniture or take some of it to the basement. Then you can buy your own bookcase, a small table or a comfortable armchair that will make you feel more at home. A cheap and popular way lately is making furniture from wooden boxes and pallets.
main photo: unsplash.com/ErikaWittlieb