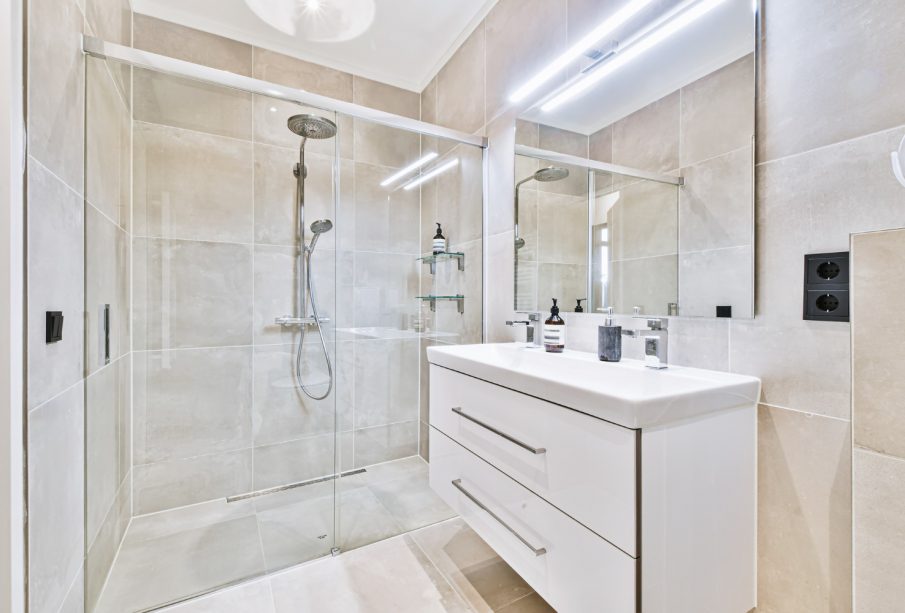 Most of us dream of having a large and spacious bathroom to fit all the appliances we can think of, but not everyone can afford it. Therefore, if you want to know how to develop a small modern bathroom, read our article.
Instead of a standing toilet
The toilet bowl is the most important equipment in any toilet. We require it to be durable and resistant. In addition, it is important that it is easy to keep it clean. In case of small bathrooms, a good solution will be toilet bowls that will be the focal point of the bathroom.
More and more often bidets are also found in bathrooms. They are the ones that allow maintaining proper hygiene of intimate places. However, in small bathrooms, the problem is that there is not necessarily enough space for them. In such cases it is worth betting on the solution, which is a washing toilet. It combines the functions of a bidet and a standard toilet bowl. After activating a special control panel, the washing nozzle slides out
What, apart from functionality, will also allow you to hide plumbing elements aesthetically, is the underplaster. Placed in the wall frame is invisible, while saving space and giving the impression of a more spacious room. This is a very effective solution for small bathrooms.
The right washing machine
In a cramped bathroom, a washing machine can prove problematic. If opening the drum will be impossible because your bathroom is narrow, opt for a top-loading washing machine. When it's not in use, it can serve as a shelf for towels or a place for cosmetics baskets.
Bathtub or shower?
Even if you dream of having both a bathtub and a shower, a small bathroom may make it impossible. If you can't imagine life without a bath, you can choose a small one, for example a corner bathtub with a shower screen. A bathtub with a shower enclosure is a great solution if you do not want to give up both the shower and the bathtub. An interesting idea are bathtubs compatible with washbasins. This means that we can install a washbasin in the legs of the bathtub. So it is worth looking for products designed with small spaces in mind.
If you prefer a shower, a good solution is to install a shower without a shower tray, with glass walls only.
Limit the number of accessories
When arranging the design of a small bathroom, consider whether you will need all the elaborate bathroom accessories that can make it feel messy. Forgo a few towel racks and opt for rails, extra storage or shelves.
Optically enlarge the space
To make the bathroom not seem claustrophobically small, think about its optical enlargement. A great solution to do this will be mirrors, which will create the impression of more space. Lighting is also important, as it will reflect off the fixtures and tiles. You can opt for led strips, which will be mounted on the ceiling, near the mirror and near the washbasin. Spot lighting on the ceiling is also a good option. Try to avoid flashy colors, because a small bathroom is not a place to experiment. Light colors on walls and cabinet fronts are good mainly in bathrooms without windows. To avoid a cold and austere feeling, warm up the room with wooden countertops, more colorful towels or soap dishes.
When it comes to tiles, remember that dark colors will optically reduce the interior, while bright, shiny ones will intensify the impression of cleanliness. On a small area of the floor, it is better not to use large tiles, but do not use too small ones, because it may cause the impression of excess.