You need about 4 min. to read this article.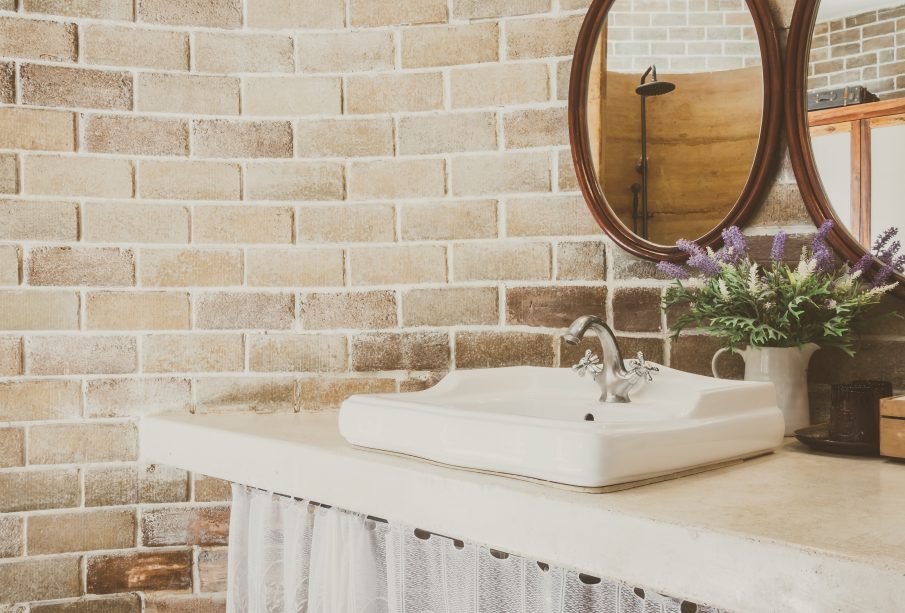 The proper interior design of our bathroom is extremely important. It seems crucial that this space harmonizes with the whole apartment, but sometimes we do not know how to introduce vintage style into the bathroom.
Why is it not so easy?
The bathroom is a space that is not always easy to adapt to the rest of the apartment. Sometimes it seems to us that the bathroom should always look different, more universal. Contrary to appearances, however, it is possible to arrange the bathroom so that it fully fits into the vintage style. The introduction of this unique style is possible by combining opposites.
What are the characteristics of vintage style?
Vintage style is the love of things that are old, classic, but not antique. Above all, it is the desire to give a second life to objects that have a history. The name, referring to wine, clearly indicates that it is certain vintages that have a noble dose of beauty, craftsmanship and taste. In the first place, this style penetrated the world of fashion, only then to the interiors and now is not limited to specific eras.
Introduction of vintage style to the bathroom
Today, this style is based on creative use of the heritage of past eras, enriched with modern, functional solutions. The main task is therefore to bring out the essence of the past and strengthen it by introducing new solutions. Contrary to appearances, a touch of modernity will not only not disturb the style of past eras, but will even emphasize the impression of vintage by increasing the contrast. Now that we know this, the introduction of vintage style into the bathroom should be based on one of three ways.
1. Styling after past eras
When we choose a bathtub, fixtures or furniture, we should be guided by how these items relate to objects from bygone eras. Thanks to the fact that nowadays vintage style does not define one era, we can adjust the object to our taste. Instead of the classic style originally chosen, we can refer to any decade of the last century – from the 1920s through the post-war period to the decline of the People's Republic of Poland. This gives us the opportunity to play with the aesthetics presented by each of these periods. When choosing a bathtub, it is worth considering those that will resemble traditional tubs. In case of furniture, wooden cabinets with milled doors and porcelain handles will work well.
2. Mix old with new
Our bathroom will certainly benefit a lot from skilful interior design by introducing older furniture, which we inherited from our family. These can be both cabinets and all sorts of decorative heirlooms that will work well as bathroom decorations. If we remember that each of these items has its own history, we will be able to endow the bathroom with as strong a background as the rest of our apartment or house. When it comes to wall coverings, it is also worth considering combining an artistic interior with a post-industrial vibe. Tiles imitating concrete or brick will be perfect for this.
3. Introducing modern elements to interiors with history
If our apartment is located in an old tenement house or house, we can do the opposite process. Renovation and re-arrangement of the interior can become an opportunity not only to modernize the available space, but also to preserve the style, which for generations made the place gain its own soul and specific charm. In the case of the bathroom, we do not have to make great efforts to get a vintage effect. It is enough simply to change as little as possible, and only introduce some modern elements of decor. Interior decorators would certainly recommend bathroom ceramics, free-standing bathtub, and even a modern shower cabin. In any case, the chosen decor elements are worth matching with the exact specifics of the place and our preferences.