Look around. Why is local SEO important for your visibility strategy?
You need about 5 min. to read this article.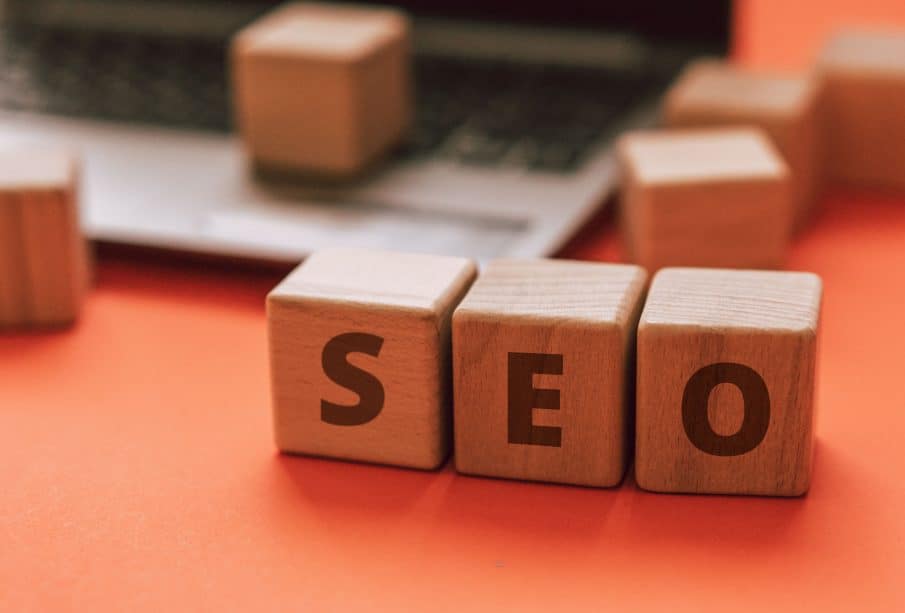 If you are looking to increase your visibility within your local community, there are several different strategies you can pursue. One of the best places to start is with local SEO (search engine optimization), which will help people in your area find your website easily when they're searching for what you offer or products and services like yours. In this guide, we'll outline how to optimize your local strategy efforts so that you can boost your visibility without blowing your budget.
Why do you need a website?
Your website is the foundation of your online presence, and it's important to make sure it's optimized for both search engines and your target audience. Having a website allows you to connect the online and offline worlds, increasing your group of potential customers. If people don't know who you are or what you do, they can find out by visiting your site. Once they get there, they'll be able to read about your business and contact you with any questions.
Local SEO
As a small business, it's important to optimize your website for local search so you can be visible to potential customers in your area. With local SEO, you can improve your chances of being found by people searching for products or services like yours who are also located near you. Plus, local strategies are less expensive than national advertising options. No matter what kind of business you have, if you want to be visible in your local community.
Google and geolocalisation
Google uses a variety of factors to determine which results to show for a given query, and location is one of the most important. Geolocalisation is the process of tailoring content and marketing initiatives to a specific geographic area. By optimizing your website and local listings for relevant keywords, you can increase your visibility in search engine results pages for searchers in your area.
First of all – an audit
If you want to make sure your efforts are paying off, the first step is to conduct a local SEO audit. This will help you identify any areas where you may be falling short, and what you can do to improve. Thanks to it, you will learn what is your advantage and what is your disadvantage. While it won't solve your problems, it will help you find and describe them. And this is the first step in establishing a marketing strategy.
Next, analyze your competition. You need to know who you're up against if you're going to stay ahead of them.
Think like a customer – keywords
To optimize your strategy, start by thinking like a customer. What keywords would they use to find businesses like yours? Once you have a list of keywords, you can start incorporating them into your website and other online content. Make sure to include your city and state in your keywords to help local customers find you more easily. Use available tools like Google Keyword Planner, Wordtracker, or  SEMrush.
E-card for your firm – Google My Business
Make sure your business is registered on Google My Business. This is how potential customers will find you when they search for businesses like yours in their area. Once you're registered, make sure your business information is accurate and up-to-date. This includes your hours of operation, contact information, and address. Add photos of your business, products, or services to give potential customers a better idea of what you have to offer. Take care of sync with Google Maps as well as reviews / comments / ratings / stars.
Promotion – social medias
Social media is a powerful tool that can be used to promote your business and its products or services. When used correctly, social media can help you reach a wider audience, connect with potential customers, and boost your bottom line. Post interesting content on a regular basis. Engage with followers by responding to comments and asking questions. Use hashtags in posts so they will appear in the news feeds of those who follow the tags.
Consider blogging to build up your reputation as an expert. If you are starting a new business, create a blog that informs readers about the company and tells them why they should work with you. You can also add links to other relevant blogs where readers might find more information about topics related to yours.
Follow the trends
SEO is always changing, so it's important to stay up-to-date on the latest trends. This year, local strategies are more important than ever before.  If you want your website to rank in the search engines and be found by potential customers, then you have to follow the latest trends. Check the Google Trends website, read blogs, follow influential people from your area.
Last words
By following the tips above, you can give your local SEO efforts a boost and increase your chances of being found by potential customers in your area. Keep in mind that optimization is an ongoing process, so be prepared to adjust your strategies as needed and stay up-to-date on the latest trends.
With a little time and effort, you can see real results from your local efforts. And it's worth it: according to our analysis, 40% of small businesses believe that their success or failure depends on how well they do online. So why not make sure you're taking advantage of all available resources? You deserve the best chance possible!