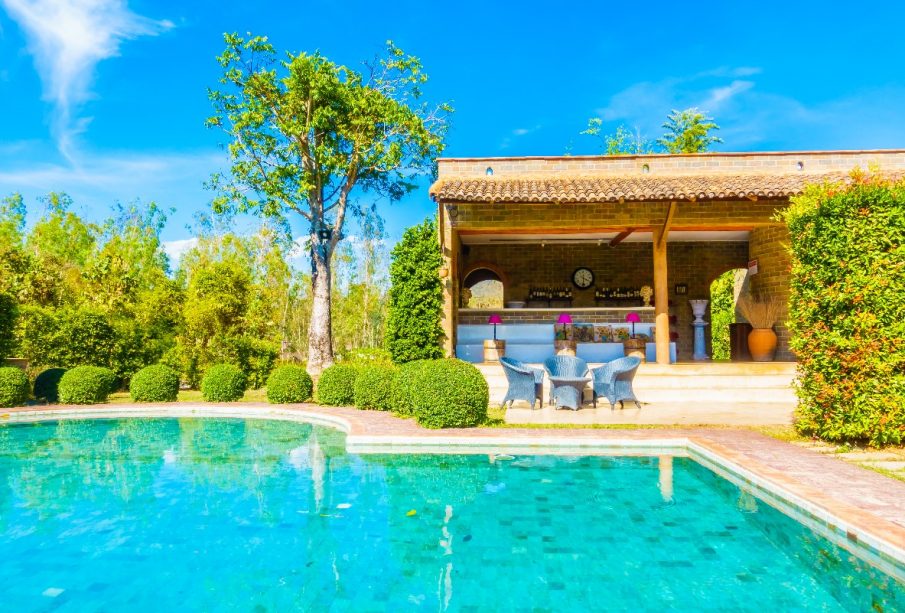 A modern garden is not only one that follows the latest trends in plant selection and styling. Details also count – solutions that help you achieve a great effect with as little effort and time as possible. Here are the determinants of garden modernity.
Modern garden, means what?
Most modern garden arrangements are characterized by a desire for simplicity. Minimalist assumptions relate to the individual elements of the composition, ie plants, colors and equipment. Above all, the focus is on geometry; the structure of planting is framed by paths and edges – so that it is easier to control the whole. It is a place where order and good order reign.
Modern garden, that is a place of rest
Thegarden arranged in modern style shall not only look beautiful and decorate the home space, but also have purely useful functions. Its task is to provide the household members and their guests with a place for common meetings and occasions for feasting outdoors in the bosom of nature. So it is very important to clearly separate the leisure area with a gazebo, table and seats, where you can light a barbecue or drink morning coffee. Small garden architecture in the form of a stone grill or a pond is also important.
What plants for a modern garden?
The practical nature of such an arrangement means that greenery that is not difficult to care for, so it does not show great sensitivity to weather conditions, tolerates pruning well and does not create a risk of overgrowth. The color scheme is subdued. Sometimes the aim is to give the plants selected forms by pruning. The boundaries of individual plantings are clearly marked by the use of different types of lawn edging. The lawn itself is generally reduced in size. Despite appearances, a good quality lawn requires a lot of time and resources. Instead, homeowners choose to cover a large part of the space with small stones so that the whole thing requires less effort.
Monochrome plant combinations
In a modern garden, plants growing next to each other are framed by a clear border. The natural thing to do in this case is to want to arrange the plantings so that they form monochromatic or uniform (in the case of plants that do not bloom) islands of vegetation. Plants are chosen that do not require drastic interference with nature in terms of fertilizers and sprays. It is important that they are resistant to disease and low temperatures. Evergreen species that please the eye all year round are welcome in such gardens
Clearly defined paths
In a modern garden, the idea of order also applies to paths, which can be arranged in different ways but are always paved and clearly marked. For this you can use stones between the edges or poured into a geogrid. Other ideas include a mix of small stones and concrete slabs or slabs imitating tree trunks
Ecological materials
One of the dimensions of modern garden arrangements is the desire to use materials that are not harmful to the environment. It is good that it is possible to recycle them or they come from recycling. So natural stone, wood, brick or glass are often used.
Lighting in the modern garden
Remember that the idea of a modern garden is that it should serve as a place of relaxation also after dark. You should therefore take care of its sufficient lighting. This applies primarily to the relaxation area, but the LED solar lighting can be integrated into the entire green space at home. It can be relatively diverse; besides lamps and lanterns, there are garlands, cotton balls, wall lamps or small lanterns and torches waiting for the customers.