Glamour hairdressing salon – ideas, inspirations and accessories
You need about 3 min. to read this article.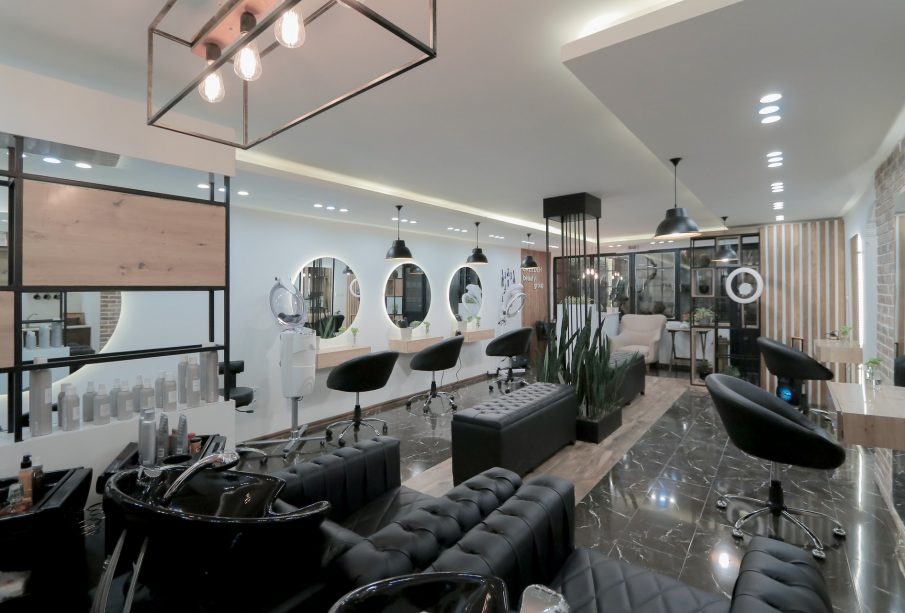 We have come up with some great ideas to help you create a glamour hair salon. Read on to find out what accessories are worth choosing. With these ideas, you can create an original and impressive hair space.
What are the characteristics of glamour?
Glamour style is associated mainly with glitter, luxury and elegance present in interiors. There are rich ornaments and shiny surfaces. Materials such as precious metals, crystals or glass are used
When it comes to fabrics, it is worth betting on those that reflect light. These include for example satin, satin and velvet. Besides, in glamour style there are accessories, such as mirrors, fluffy carpets and decorative curtains. There are elements, which have only decorative purpose. These may be for example frames, candlesticks and vases
Floral motifs are also common. This style has many lovers, so there are many rooms decorated in this way. Thus, you have access to a large number of such decorations in many stores
What accessories and decorations should I choose?
For a hairdressing salon will be useful, first of all, appropriate chairs and stools. For this purpose, you should bet on those made in the glamour style
They are characterized by upholstered and quilted surfaces. Some of them have beautiful, crystal inserts. Armchairs in the same style can also be placed in the waiting room. Then they will create a thoughtful and consistent character. The most practical will be those made of ecological leather. Then they are slower to deteriorate and easier to clean. Instead of them, it is also worth using a matching sofa. A larger item you can bet on is special upholstery for the reception or waiting room
You can also buy special barbershop car washes that have a glossy finish. The glamour style often uses practical items that are additionally decorative. Professional hairdressing consoles and large mirrors with decorative frames are also useful accessories. They will make the salon look larger and more unique. Their frame may be made of, for example, material in the shade of silver or gold
You may also find it useful to have mirrors illuminated, for example with small, round lamps that are attached to the frame. In a glamour hairdressing salon, it is also worth using decorative chandeliers, which often appear in rooms of this type
In addition to specialized accessories, it is worth using classic decorations that are encountered in glamour interiors. To this end, bet on plants and flowers in glass vases and lamps with glittering shades. You can also install special lighting, such as wall sconces on the walls. You can also add elegant curtains to your windows
Where to look for inspiration?
Of course, you can look for inspiration on the Internet, for example on Pinterest. It is a treasury when it comes to various types of photos of rooms. Blogs and various social media profiles that deal with this topic will also be useful. You should also regularly browse through websites and paper magazines, which write about interior design. Thanks to them you will find out what elements are currently in vogue and what solutions are worth betting on. Usually, such articles are accompanied by photographs showing an example of decor
You can also walk through hair and beauty salons in your area to pick up the basics of the glamour style. You can also get inspired by visiting furniture and home improvement stores that have sample arrangements of various rooms.
Main Photo: Benyamin Bohlouli/unsplash.com