What to equip a corporate meeting room with?
You need about 4 min. to read this article.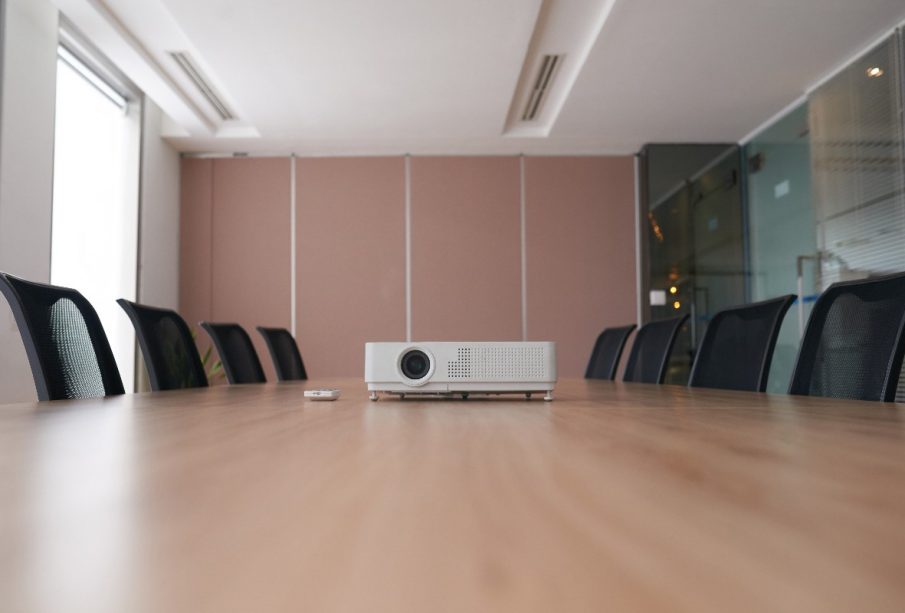 It's not uncommon for conference rooms to be chaotic. It is worth remedying this by introducing a few "smart" solutions to integrate everything and minimize the installation of cabling, which is often under the feet of guests and employees, making work difficult.
If we're already talking about smart solutions for your business, it's a good idea to partner with a professional computer service like MJ Komputery, which will fix the malfunction in case of problems
In addition to computers, invest in telecommunication systems, available at https://www.voip24sklep.pl/centrale-telefoniczne among others
AV Controls
One tech product that you can integrate into your conference room is an AV control system, which is a smart way to automatically manage TV screens, sound, lighting, and other devices in the room. Such control systems are said to be the brains of an AV system for commercial or educational use. They come in several forms and can handle different levels of complexity. Some basically look like black boxes with wires and cables coming out; others look like keyboards; and others have a touchpad interface the size of a smartphone or tablet.
An AV control system, such as a keyboard, is typically placed on the wall, near your TV, or the surface where you place your laptop to connect to other devices. Larger touch panels can also be placed directly on a table by mounting them on a stand.
What can an AV be used for?
An AV is usually installed by a professional and can be configured to perform different types of functions. These functions are determined by the needs of the individual client and the configuration of their equipment, and include turning the TV on and off, turning the volume up and down, scrolling the projector screen up and down, turning the projector on and off, turning the webcam or microphone on and off, connecting to a signal such as a laptop as soon as someone plugs in an HDMI/USB cable, automatically turning on the TV or projector as soon as the laptop is connected with a cable.
This configuration ensures that all the equipment in the conference room can be controlled from one central location with just one device. Another advantage is that you can connect several laptops at once and switch between signals with the push of a button. In a situation where several people need to present something on a screen, the entire setup suddenly becomes much more streamlined and efficient.
In a setup where there is a projector in the room (it's a good idea to equip these with projector mounts), the AV control system solves another problem. It is no longer necessary to climb onto a chair, table or ladder to press the buttons of the projector. The control system can perform all required functions – and is installed in a place where a person of average height can reach.
Convenience
You don't need to understand the details of how it works because everything is handled by professionals. Plus, there are several types of AV control systems, varying in size, price range, and complexity. You can find a solution that fits your room and your needs. In an extremely digitized workplace, technology plays a more important role than ever and it's important to use it to your advantage.
The logistical nightmares of double-booking rooms and hunting for a free conference room in an office building can also be eliminated with some smart tech products.
Users will not have to learn how to use another application/software. Most meeting room booking systems integrate with email and calendaring systems such as Microsoft Outlook or G Suite,meaning users can book meeting rooms using familiar software.
Knowing that meeting rooms are booked in the system can be very frustrating for employees who walk by and see that many are empty because the meeting was cancelled. Some reservation systems also have a check-in feature, which means that meetings are automatically cancelled after a certain time and the room is released.
Of course, a meeting room reservation system requires a physical product – usually a touchpad or tablet outside the room to show availability.