You need about 4 min. to read this article.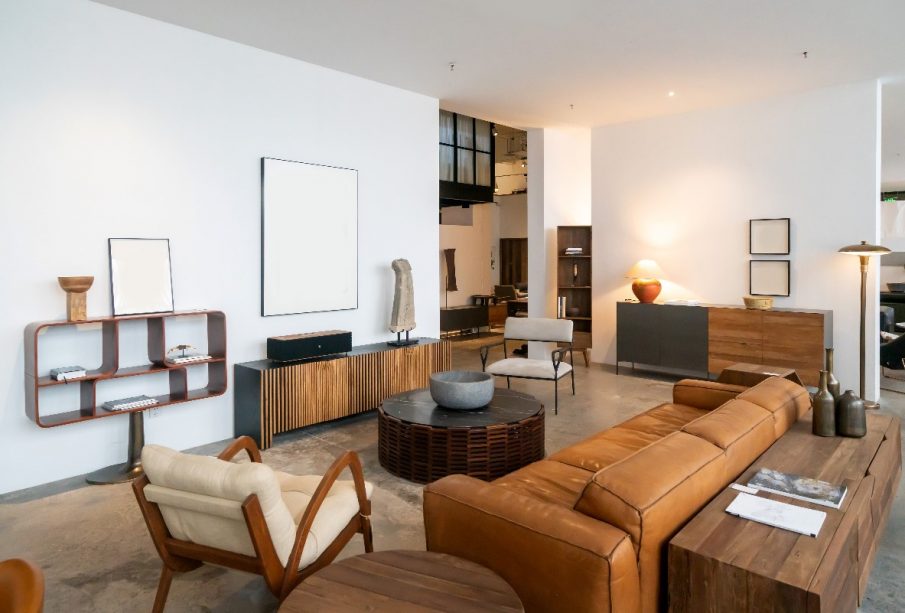 Not sure which interior style to opt for in your home? Do you like industrial, Scandinavian and boho elements? No problem. Opt for eclecticism, i.e. mixture with confusion. See how not to cross the border of kitsch and what furniture will work best in such a room.
Eclectic style is a great solution for undecided people. At first glance nothing fits together. You can see a lot of contradictions, contrasts and a multitude of colors and materials. However, when you take a closer look, you will notice that there is a method in this madness. Every detail is carefully matched and it is possible to find a common denominator for the whole arrangement. Otherwise, instead of a tasteful room, it is easy to create a chaotic and tacky interior. Check what to do to avoid this
What do you have to remember when decorating an apartment in an eclectic style?
Keep balance and harmony
To ensure that your apartment does not look random, do not place there random elements. For example, combine old eclectic furniture with new. Put a rustic closet in a minimalist living room, place different chairs at the dining table and in a Scandinavian kitchen, where natural colors dominate, hang industrial, factory lamps and paint the walls with decorative concrete
Choose a theme
This will give the impression of order and tidiness. This unifying element can be color or texture. For example, in each room place a navy blue element, in one it will be a wall, in another a chair, and in yet another a couch or a bookcase. Of course, this is just a suggestion for mixing styles and eclectic furniture, the recurring detail can also be a plant motif or wood. It all depends on you.
Do away with sets
Mix and match different patterns and materials. Have fun while you're preparing your home. Install both laminate and tile on the same floor. Speaking of tiles, be sure to choose the most patterned ones. Also, remember that they do not have to lie on the ground only. Their place can become the wall or even the ceiling
What furniture to choose for an eclectic interior?
You are the creator. Your possibilities are unlimited. Express yourself and show what is in your soul. By combining many styles each room will look different and incredibly original. Remember to follow the above advice not to overdo it. In eclectic decor can appear any furniture that comes to your mind. The most important thing is to properly match it with the rest of the house
All it takes is a little taste and tastefulness. See three examples of a modern interior broken with furnishings from a different convention.
First example
Your living room is a modern space with trendy black walls and a comfortable sofa, but you've been dreaming about your grandma's old wall unit? No problem. Old cupboards, tables and closets with rich ornaments will perfectly bring the spirit of the past to the modern place. It will be a typical eclectic combination. If two styles are not enough for you, add to it rustic lamps.
Second example
In the kitchen or dining room, use several significantly different chairs. This is also a very functional solution. When you damage one chair, you don't have to immediately spend money on a new expensive set, just one new seat will do. This industrial style comes together using a vintage fashion styled refrigerator.
Colorful eclectic furniture adds a distinctive touch to the interior.
Example three
Even in the smallest room, which is the bathroom, you can include two conventions. A luxurious bathtub with golden legs is a representative of the glamour style, and raw materials on the walls, such as brick and concrete are indisputably industrialism. Together they create a beautiful, complementary whole
As you can see, you can combine everything, as long as you keep the right proportions and do not accumulate furniture from 10 styles in one interior. Create your dream, eclectic room. Place next to each other two pieces of furniture, which you previously thought would not even stand on the same floor.