You need about 4 min. to read this article.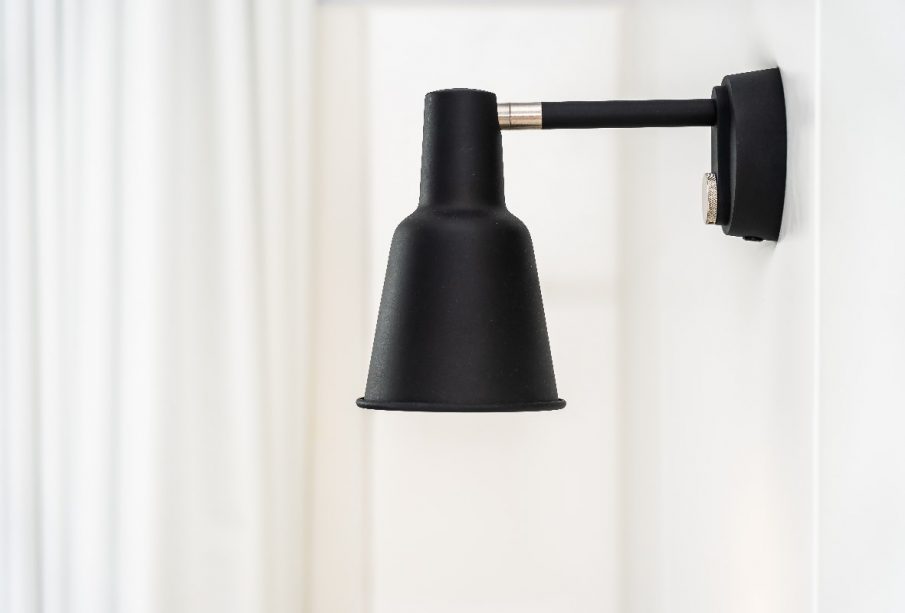 The right lighting can completely change the character of a room. It is the light that determines the climate of the apartment and the mood of the household members. Therefore, it is worth finding aesthetically pleasing wall lamps for your home.
During the arrangement of the interior should pay special attention to lighting. This is not only a matter of light temperature, but also the type of lamps, lampshades or other covers. In recent years to return to fashion wall sconces, this time in a modern and elegant edition. They will be a beautiful addition to living rooms, bathrooms and bedrooms.
Wall lamps to the living room
Among many people there is still a belief that wall lamps are an unnecessary element of home furnishings. With contemporary design is nothing more misleading. Wall lamps can completely replace ceiling lighting – a very functional solution in the case of high ceilings. They allow to illuminate the room, which affects the functionality of the space and our mood. However, wall sconces are most often used as a decorative accessory and element of interior design. They can give the room a more distinctive character
Glowing alone, wall sconces usually provide a more subdued , soft light, ideal for the evening. Wall lamps are also an idea for diversifying the interior. Designers offer a variety of solutions that will certainly appeal to lovers of modern design. For a living room it is worth choosing wall lamps matching the style of furniture or contrasting with the color of walls. In classic living rooms, with light walls and wooden furniture, wooden wall lamps with light directed both upwards and downwards look great. They are an unobvious detail and help to illuminate especially large living rooms. Another solution is metal wall sconces.
Depending on the color temperature of the room, you can choose gold – for dominant warm colors – or silver, if cool colors prevail.
Wall lamps – inspiration for bedrooms
Today we can choose from a variety of forms and designs of wall lamps. From classic, richly decorated palace style wall lamps – covered with fabric or with decorative crystals – through neutral metal ones to modern ones made of high quality glass or solid wood Wall lamps in the bedroom can serve an additional function of a night lamp. Then it is better to choose models with adjustable height and direction of light, which can be adjusted to your position. In the bedroom it is worth to bet on subtle, unobtrusive solutions. Classic metal covers, the color of which can be chosen depending on the style of the room, will work well here. They will give focused light, but at the same time will look very aesthetic.
In the bedroom also work more decorative wall lamps with decorative lampshade, imitating those of the past. However, such models give diffused light, which is not suitable for reading. Therefore it is worth to think about the function of lighting before deciding on a particular model. Wall lamps with lampshades are a great alternative to ceiling lighting. An interesting option is the possibility to choose the intensity of lighting with a special knob. This allows you to change the light intensity depending on the time of day or your mood.
The best wall lamps for the bathroom
Bathrooms are usually small and require good lighting. In this case, a wall sconce can replace a ceiling lamp, as it gives a more concentrated light. For bathrooms, designers recommend aesthetic, very modern wall sconces made of thick glass. With a metal casing they gain an interesting, raw character. They will look great in bathrooms decorated in industrial style. The metal c asing will stand out against the walls and the glass lampshade will not interfere with the rest of the arrangement in the bathroom. It is discreet, but very interesting in its form. This is the essence of modern style: eye-catching details and functional use.
Wall lamps are perfect for any type of room. Thanks to the variety of choice you can find the best model, adapted to the requirements of the interior, the needed lighting and individual taste