Cabinet Decorations
You need about 4 min. to read this article.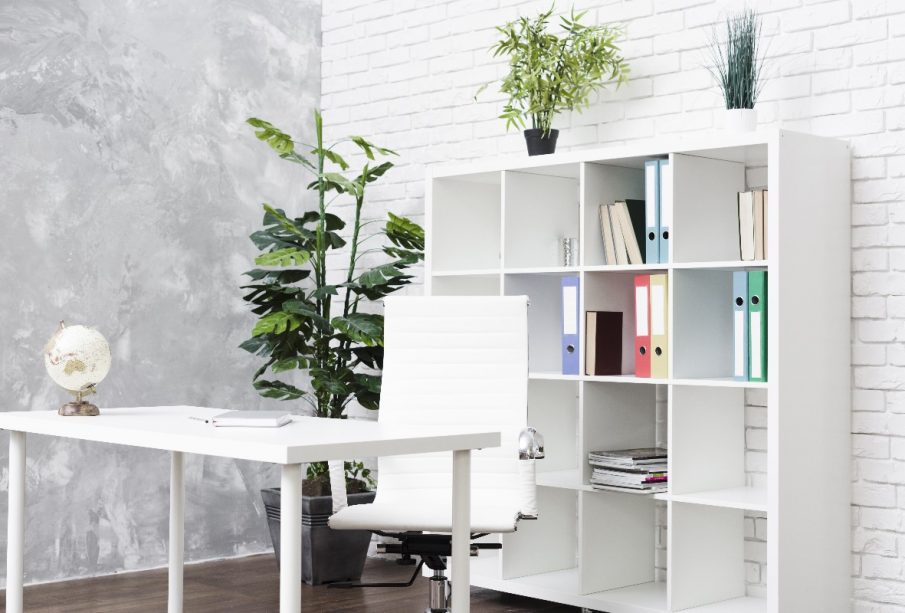 When COVID-2019 forced companies around the world to make radical changes, it became clear to many teams that employees can effectively perform job duties in the comfort of their own homes. All they need to do is properly prepare the space for it.
Keep notes in colorful containers
Instead of taping sheets of paper to the wall or computer, use colorful containers. This way you will always have them at hand. By the way, you can also decorate your desk. You can also put inspirational quotes and uplifting slogans in them. This way you can motivate yourself better.
Put up some plants
Do you want to beautify your workspace? Then put some decorative plants. Interestingly, some of them are excellent air purifiers. If you think you don't have enough gardening skills, try less demanding varieties, such as succulents

Breathe life into your workplace – it will make you want to stay there longer. Place potted plantsto give your home office a practical, clean and ergonomic feel. A charming plant will not only decorate the interior, but also wonderfully purify the air in the room. You can place a small glass vase on the desk, and a slightly larger one, on the floor. Plants transform a boring home office into a peaceful, relaxing oasis.
Use fun magnets or pins
This is a great way to liven up your office walls, even if you're not planning a major remodel of your workspace. Choose fun magnets and pins for your magnetic or cork board. They will effectively decorate the interior without ruining your household budget. They are so small that you can go crazy with colors.
Decorate the walls
Wall graphics are a universal idea for any space, from bathroom to living room. Buy or prepare your own painting with a motivating slogan. It will inspire you to work and improve your mood. Or you can simply hang beautiful photos from your vacation. They will bring back wonderful memories and help you relax

Such graphics are a great way to decorate an ordinary wall. It gives a lot of freedom of arrangement. Decide what you want to hang in the study. You can also attach some shelves. Put on them useful accessories, books and photos. If you dream of an elegant, calm space, bet on black and white photographs.

Modern office decor has evolved from a utilitarian style to a creative interior. You can choose from a variety of wall decor ideas. If you want to dramatically change the look of your home office, hang photos or pictures all over the wall. Wall murals with city skylines are also very popular. They fit wonderfully into a modern interior. They will give it a unique character. You can also combine several small pictures in an original collage
Think about a cork on the wall
This is the most popular idea for home office decoration. It perfectly combines aesthetic and practical qualities. Decide on a whole wall of cork or a large board. You can pin photos, pictures and notes to it.
An eclectic style office
It features lots of colors and textures that emphasize your unique personality. Most furniture, from antique to contemporary, fits this style as long as it is in a consistent color scheme. Choose a rug in a light color. Decorate the space with items in the same shade as the rug.

Hang a mirror
If your space is very sophisticated, opt for a large vintage-style mirror. Place it on the floor or attach it to the wall. This type of addition reflects light, visually enlarging the interior. Add a crystal chandelier or elegant candlesticks to get a great effect. Atmospheric spaces will also benefit from this solution. You don't have to worry about your study looking gloomy anymore

You can also use your mirror as a whiteboard for taking notes. Stick electrostatic notes on it, which do not leave unsightly smudges

Paint the walls
Choose the colors you love. Forget beige and go for work-motivating shades. Consider whether you prefer cheerful colors like lime green and orange or rather bottle green and turquoise.