You need about 4 min. to read this article.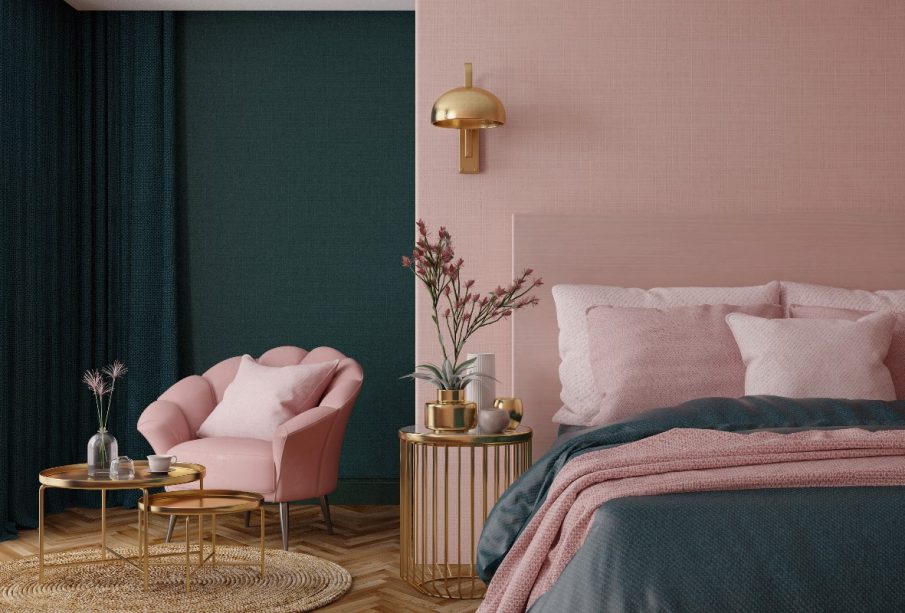 Do you like luxury, elegance and splendor? If yes, then art deco style will surely appeal to you. Sometimes one sophisticated decor element can change perception of the whole interior. See accessories typical for this style.
What distinguishes art deco style?
It is not widely known, unlike Scandinavian, vintage or glamour. For clarity, it was created even before the outbreak of World War I, but the times of its glory are in the 1920s and 30s of the last century. This was the moment when attention began to be paid to both functionality and appearance of utilitarian objects. The proof is that it was then that furniture combining several uses, such as for sitting and sleeping, was created. An example would be a sofa and a couch, which were often enclosed by a system of shelves. No less important was the color scheme
For the creators of this style, the most elegant combination of shades was the contrast of white and black. On the characteristic equipment were geometric patterns. Tops of tables and other furniture are not only squares, rectangles and circles, but also rhomboids, triangles and irregular shapes. You can easily find chrome finishes, luxurious woods, silks, ivory or even gold and silver among the things that represent this era
Art deco homeowners also boast numerous works of art. As you can see, it is an expensive and demanding style. Not everyone can afford original elements. Nowadays, there are many accessories available in stores, which look like those taken out alive from art deco, and their prices are much lower. See below classic art deco decorations.
What accessories to choose for an art deco interior?
Lighting is a very important issue for the presented style. Art deco lamp bases are often massive, marble, nickel-plated or made of luxurious wood. But it is not the only thing that attracts attention. The most impressive are the lampshades. They can be decorated with stained glass and multicolored elements. Often it is the only color accent in this type of interior. Crystal chandeliers, another decoration in the art deco style, is also the result of the influence of this pre-war trend. When creating any pieces, the greatest emphasis was placed on quality. That is why objects from years ago almost never broke down.
This is an essential element in every home. It is best to choose the one nickel-plated or standing, wooden, and preferably with inlays. Does time go slower in an exclusive place? Check it out.
Do not forget about mirrors, which will not only allow you to browse, will decorate the room, but also optically enlarge it. You can choose the most magnificent frame made of wood or other material. Such art deco decorations also have important functions.
This detail appears as a hint for use in almost any interior. However, in this case, choose gold-plated or silver-plated models. Alternatively, strongly glowing, shimmering with particles and reflecting light. The more, the better.
Fabrics used for pillows, which are to be placed in rooms designed according to art deco rules, should be made of leather, cashmere or silk.
Again, it is time for things resembling gold. If for you it is already too much splendor, choose those with geometric elements.
Everything is art in these interiors. Intricately crafted furniture, lampshades, vases and other decorations in art deco style.Exclusive clocks and stands. However, representatives of this trend invest in paintings, sculptures and art installations. These are not cheap investments. However, the owners claim that this is a timeless element of decor.
Remember that you don't have to invest money in items made of real gold, cashmere or ivory. Opt for cheaper counterparts that only resemble the high-end ones, and if you really want to say, "It's kind of luxurious here," allow yourself one more expensive detail in your home or apartment