What kind of lighting to choose for a beauty salon?
You need about 3 min. to read this article.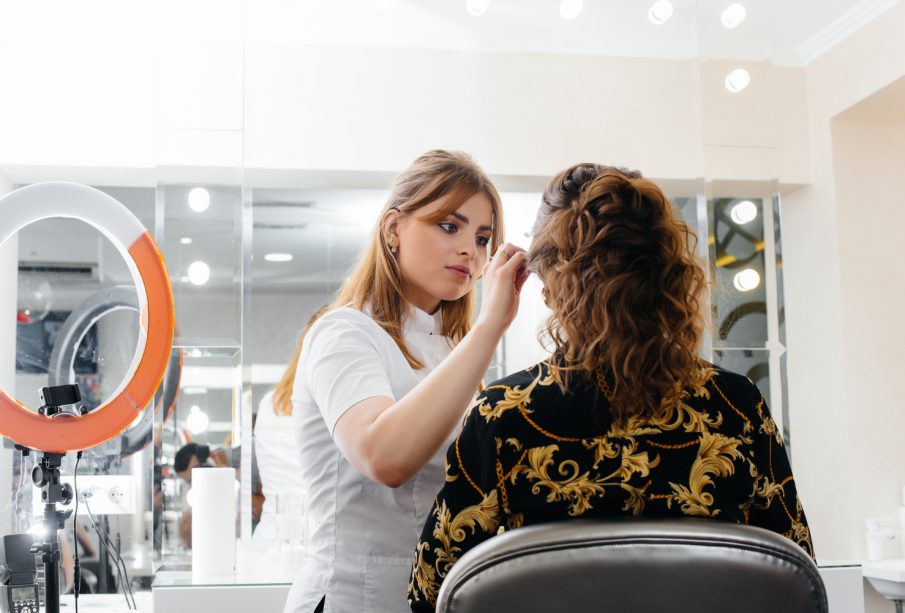 Many beauticians dream of having their own beauty salon. Some of them had a chance to learn the profession in other salons and gain a group of customers, others are just starting their adventure in the profession.
The high competition on the market means that not only the beautician's qualifications are important. Clients pay attention to details. A visit to the salon must be an unforgettable experience for the consumer, so it's crucial to take care of every little detail. If you are just designing your spot, remember that lighting is key!
A beauty salon is supposed to be an oasis where the client will rest, relax and confidently place themselves in your hands. No matter what services you offer your guests, they need to feel special in your salon! You can use light to create a cozy and warm atmosphere in your salon. Lighting is of course essential for treatments. You should think carefully about this aspect when designing your premises.
Safety first
Illumination in the salon must meet stringent health and safety and fire regulations. There are detailed guidelines that must be met:
In addition to daylight, the beauty salon should be equipped with electric lighting with bright, warm and diffused light. When performing precise procedures, it is necessary to use shadow-free lamps (they should be located at each cosmetic chair). Additional lighting should be installed at the make-up work station, emitting light with parameters similar to daylight. A large number of electrical sockets (earthed) should be installed in the treatment room so that the cables do not interfere with work – reads the publication by E. Małek, I. Suligowska, Organization of workstations in a cosmetic salon 514[03].Z1.01
Moreover, health and safety requirements directly specify what the ratio of natural and artificial light should be. The size of windows and light intensity is also specified
Proper lighting in a salon is equivalent to comfortable work and helps to avoid eye diseases. This is especially important when performing precision treatments that put additional strain on the eyes.
There are also detailed guidelines on the equipment of a cosmetic cabin, and these are:
shadow-free lamp – placed on a tripod equipped with a function to adjust the height and angle of the lamp, illuminates the treatment area (without creating shadows and reflections on the skin), used in work with a magnifying glass,
lamp – a magnifying glass on a tripod, equipped with a holder for mounting on an auxiliary table,
magnifying glass in the housing and lighting to the bottom of the magnifying glass, used to diagnose the condition of the client's skin,
sollux lamp – on a movable tripod allowing to set the lamp in a convenient position during exposure, equipped with filters made of glass.
Source: (E. Małek, I. Suligowska, Organization of workstations in the beauty salon514[03].Z1.01)