Shabby chic style in a small apartment
You need about 3 min. to read this article.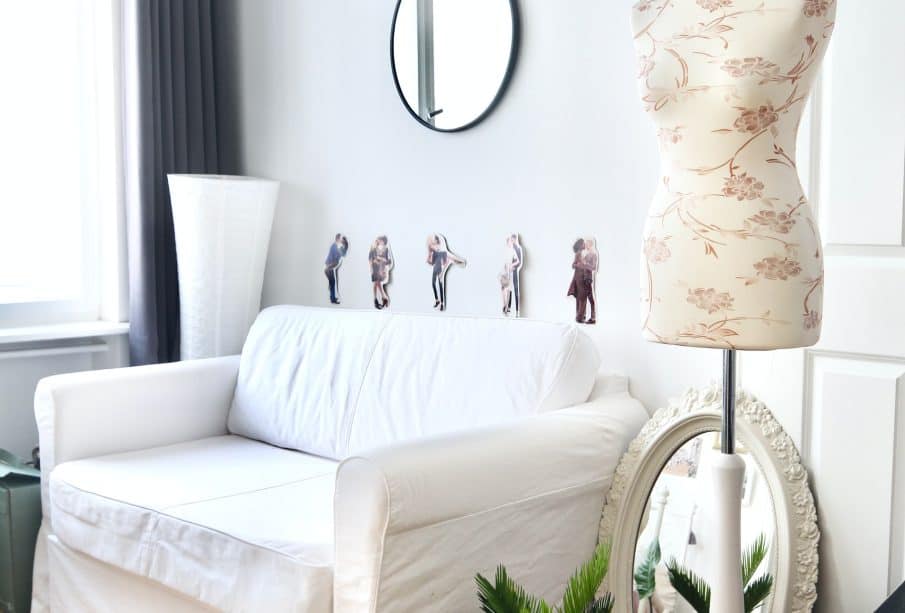 Nowadays, we have a huge amount of freedom when it comes to choosing different design elements. You can decorate your interior in basically any style. What if you dream of a shabby chic atmosphere, but you do not have much space in your home? 
That's not a problem! It's only worth following our tips, and then your apartment will not only acquire a unique, romantic and cozy character, but also become spacious and functional. Here's how to arrange your apartment in shabby chic style!
Shabby chic – a style ideal for fans of coziness
Before you choose the right elements for your interior, you need to choose the style in which it will be kept. More and more people are opting for a very impressive shabby chic. What are its characteristics? Let's start with the fact that the style originated in the UK and was developed in the mid-20th century, and has successfully evolved over the years. It is characterized by romantic elements with a very feminine aesthetic. Depending on what colors you match – do you choose only beiges, grays and whites, or do you add soft pinks and purples? – you can create a room that will also appeal to men. 
In apartments that have been arranged in the climate of shabby chic, you will feel like at home in the home of an English aristocrat. The rooms are then very cozy and warm. But what if you do not have much space in your apartment, but you dream of such arrangements? There are several ways to do it.
Shabby chic in small apartments
Aesthetically pleasing and cozy interior in shabby chic style will work not only in a large living room, but also in small rooms. However, you need to adjust the amount of furniture and ornaments to the given space. If you do not have a lot of space, just limit yourself to a comfortable sofa and a chest of drawers, on which you will place all the striking ornaments. For this, reduce the number of colors noticeably. Choose only a few leading ones, the best will be a combination of white and gray with, for example, pink or purple. This will preserve the color scheme characteristic of the style, while making the room seem more spacious and cohesive.
In small apartments, every square meter is at a premium, so you need to skillfully handle all items. So, the chest of drawers should be, first of all, capacious, but kept in the English style. For this, bet on a sofa, preferably a three-seater. On the other hand, give up the armchair, so as not to clutter the space. Also take care of impressive accessories, such as curtains and draperies. Mirrors in an interesting frame will also work wonderfully, adding a shabby chic, unique character to the arrangement, and making the interior seem larger. 
Instead of figurines and antique clocks, it is worth betting on decorative elements that will be placed on the wall. Pictures and various types of photo frames will look beautiful and effective. Such an arrangement is sure to impress, and on top of that it will give your small apartment an original expression.
main photo: unsplash.com/Beazy