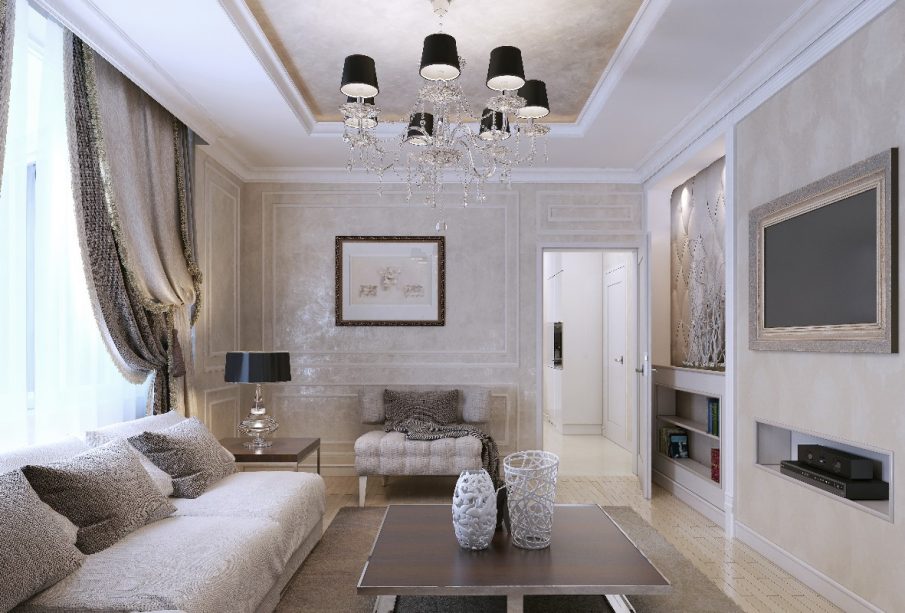 When you look at English interiors, you get the impression that no element is accidental. Beautiful details catch the eye, the living room invites you to relax and the whole is simply visually appealing. See what are the most important elements of English style.


Important English style details
The first important detail in English style is the lamp. It has a lighting function but it also has to match the whole interior. On the one hand, it is a decoration, which adds a cozy character, and on the other, creates a bright and friendly atmosphere. It is best when chandeliers and other lighting elements are consistent with each other.
The second element important in English style are fabrics. These may be decorative plaids, curtains or simply cushions.
Essential for English interior are also flowers and plants. You can bet on fresh cut bouquets in a vase or a green, potted version.
Stylish furniture is another element that reflects the English style. In a cozy and bright interior, it can be large sofas with cozy cushions, while in more austere arrangements – leather, decorated armchairs.
If you are a fan of wallpaper and ornaments on the walls, you can also fill the space with them in English style. It is best when they match the whole interior, and are not contrasting. For example, you can frame the TV, and on the wall install wallpaper with floral patterns.