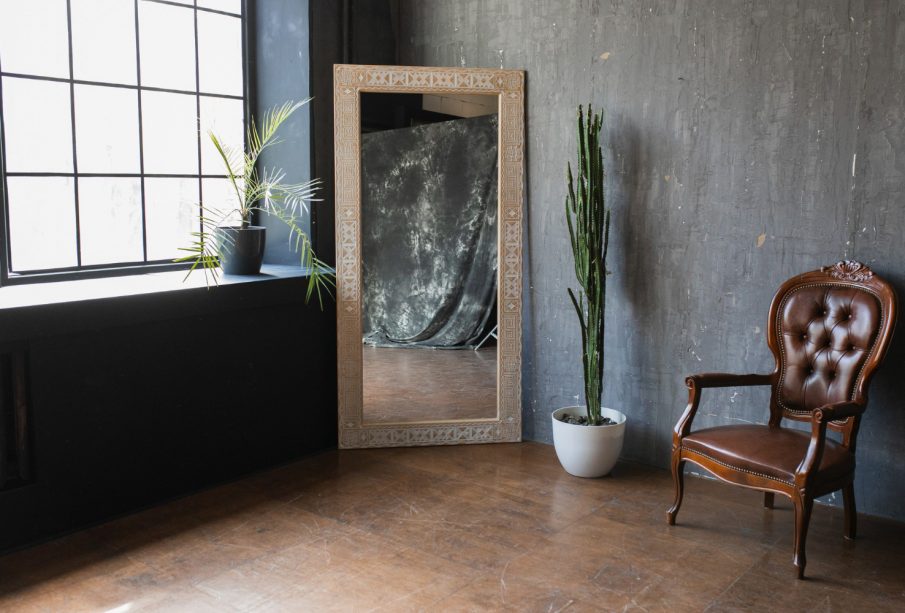 Do you want to give your interiors some life? Opt for retro motifs on the wall and floor! Colourful patterns can dramatically change any interior.
Furniture from the past, bright colors on the walls and decorations still from our grandparents – this is what you associate retro style with? In part it is true. It is said that retro apartments are interiors filled with memories, especially those recalled from childhood. However, it is not about placing a lot of trinkets in a room or bedroom, because we can achieve a kitsch effect. Everything must be balanced. An interesting idea to diversify the retro style is to bet on wallpaper and vintage motifs on the floor.
What motifs on the wall to choose for the interior in a retro style?
Retro style probably we associate with the most idyllic decor, which prevailed in the house of our grandparents. Climatic cupboards, round wooden table and small stools in the kitchen – all this in bright, spacious interiors. Today it all comes back, we eagerly arrange our "four corners" drawing on old inspirations. However, it is worth adding a bit of contemporary look to the retro style.
We can decide on wallpaper on the walls. Remember, however, that if we decide on such a motif on the wall, we have to take into account room size. The point is that if our apartment is not too spacious, it is more beneficial to resign from large wall patterns in favor of more subtle ones.
Small motifs of flowers or vertical thin stripes will additionally optically "lengthen" the room.
The arrangement looks different, when we have large, spacious rooms at our disposal. Then we can go wild and decorate them as our imagination takes us, but of course not going into overdrive. The choice of retro wallpaper also depends on the purpose of the room. If we are looking for vintage wallpaper for the kitchen, a good choice will be a pattern in the checkered pattern, which will compose well with the retro arrangement,
kitchen furniture, whether it is wooden or painted white.
Wallpaper in retro style should be vinyl or flizelin, because these are wall bases resistant to high temperatures (and such is often the case especially in the kitchen) and any dirt. Paper wallpapers are not very durable and quite easy to destroy. And what retro wallpaper to choose for the living room or bedroom? As retro interiors are characterized by light colors, they are attributed to them as romantic, so a good choice for the wall to the room will be the theme in flowers
>> See also: Kitchen design in retro style – which furniture?
Wallpaper with floral motifs will also look good in combination with English panelling, which is a great and stylish variety of walls. Such wall coverings are usually white in color and their height reaches halfway up
the wall, and the rest is covered with wallpaper. Such an arrangement looks really good and is still kept in the retro style. frame src="https://assets.pinterest.com/ext/embed.html?id=2955555978898189″ height="619″ width="345″ frameborder="0″ scrolling="no" &gt
Retro motifs for the floor. Which ones to choose?
Retro style gives us a lot of room for manoeuvre, because it is a perfect interior style, in which we can allow ourselves to sneak various patterned motifs, also on the floor, for example in the form of ceramic tiles. They do not have to be in a uniform color, we can choose some with an interesting motif
A patterned rug on the floor will be an interesting decorative element, but remember to limit yourself only to the pattern on the floor, because if you decide on retro motifs for both walls and floor, unfortunately, the arrangement will not be coherent, and its style will become a synonym of kitsch rather than retro-style craftsmanship.
Ceramic tiles with a retro style pattern motif will work best in the bathroom. In our opinion, the bath room is the only room in the house, where we can go crazy in this style and, for example, get a simple and regular pattern on both the floor and the wall by laying tiles. In such case, we will not need any other decorations.