Timeless kitchen design in wood
You need about 3 min. to read this article.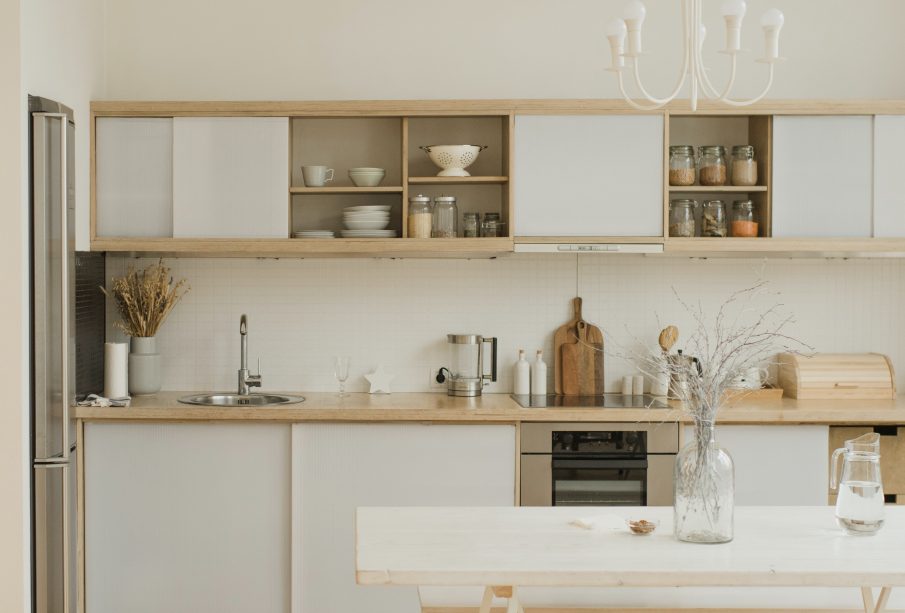 Wood in the kitchen? Absolutely! It never goes out of fashion and works well in any interior. Whether you're inspired by Scandinavian style, prefer modern arrangements or are interested in the increasingly popular Japanese style, wood is a timeless, tried and tested choice.
Scandinavian minimalism
Scandinavian style undoubtedly has its followers. Why? First of all, it allows you to keep your interior modern. So you can afford the latest appliances, an induction stove or a great fridge, and it will look as "in place" as possible
The key to arranging a stylish kitchen in Scandinavian style is minimalism. Colors should be light and subtle – let it be grays or beiges, which combine perfectly with wooden accents. Opt for expressive wooden cabinet doors or wooden chairs and you will create a stylish, timeless interior.
Read also how to complete your tableware!
Japan in Scandinavia?
What is hidden under the mysterious name of japandi? This combination of Scandinavian and Japanese style best shows the current trends in the art of interior design. It takes the best of each and allows you to create stunning, minimalist rooms
Attention to detail is extremely important here, because – just like in Scandinavian style – in the case of Japanese style more is less. Ascetic, harmonious interiors decorated in this style perfectly match the rawness of wood, which is why natural-coloured worktops, wooden floors or screens separating it from the dining room will work perfectly in such a kitchen.
Romance between classic and modern
This is a great way to play with wood in the kitchen! In Scandinavian or Japanese style, wooden elements still scream modernity and minimalism. However, that's not the only way to combine the classic with the modern
Decide to divide your kitchen into two parts. Let one of them be more in a modern style. Bright colors, straight lines, maybe a touch of chrome? Does it seem overwhelming to you? Then it's time to introduce classic wooden elements. Let it be an elegant, yet simple – maybe even rustic – table. Cabinets with old-style display cases will blend in perfectly with more modern tabletops.
Crazy colors
Wood works well as a "calming" element for intense colors. Do you love red? Intense green? Or maybe blue? Opt for top cabinets in these colors, but keep the doors of lower cabinets wooden. Light, dark – it all depends on the colors you decide on
But whatever you choose, you can be sure that wood will break up the color scheme and calm down your kitchen. It doesn't have to mean a quiet or even boring decor! If you're not afraid to take risks and you love color, wood will be the perfect way to ensure that your colorful kitchen doesn't overwhelm you after a few hours of intense cooking.
Main Photo: Ksenia Chernaya/pexels.com