You need about 4 min. to read this article.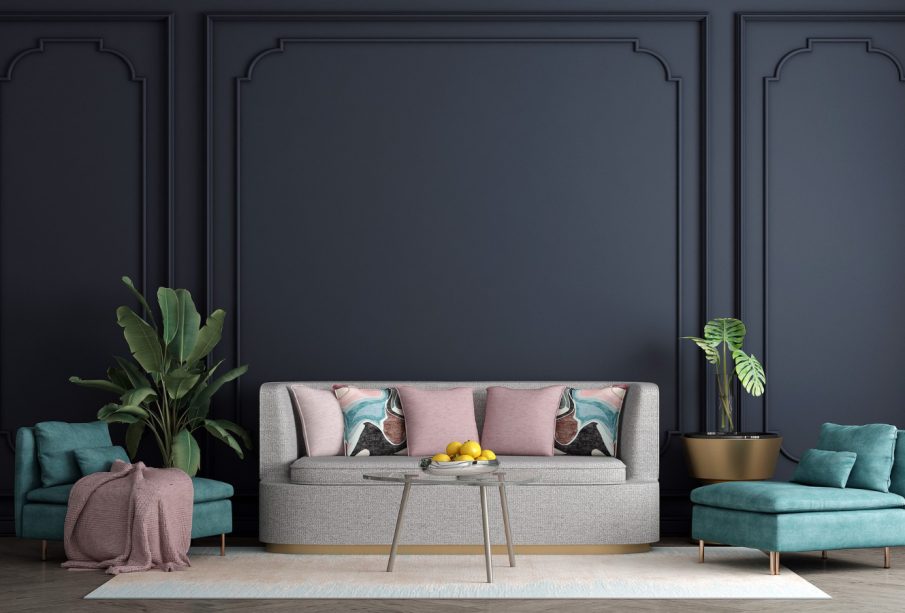 All lovers of vintage interiors, but with a modern twist, should be interested in mid-century modern style. One of its characteristics are designer furniture, colorful accents and plenty of light.
Mid-century modern – a history of the style
Mid-century modern literally means mid-century modern. And in fact, that's exactly what it means. This style refers to the 40s, 50s and 60s of the last century, although it gained its name only in the mid-1980s. Some people believe that the vintage style has its origins in the Bauhaus era, as you can see clear similarities of the design of that time, especially when it comes to furniture.
Mid-century modern style was a kind of change and breakthrough after the hard period of World War II. Interiors began to take on a new character, they were unique and original , but still very practical, functional and uncomplicated.
Popularity and return to the architecture, furniture and accessories from the mid-20th century was brought by, among others, Mad Men series, where we could admire this unique design. The series about James Bond also contributed to it. It turned out that among the Scandinavian, glamour, modern or boho style, mid-century modern is back in favor.
What are the characteristics of mid-century modern style?
Mid-century modern style is quite characteristic, but contrary to appearances, not so easy to describe. First of all, open spaces dominate here (hence the origin of living rooms with kitchenette and dining room in one) and large (preferably as large as possible) windows, through which sunlight streams in, and thanks to which we are closer to nature, not cut off from it. So do not look for heavy curtains or roller blinds here. In addition, artificial lighting in the form of decorative, slightly bold lamps, which are very decorative, is also important.
There are also many geometric shapes and patterns of various types or totally smooth surfaces, uncomplicated lines. Everything is focused around its specific function, without unnecessary ornamentation. Moreover, furniture is designed in such a way that it can be folded, configured or tucked one into another. As for the dominant materials, there is almost everything – wood (not only on the floor, but even on the walls or ceiling), steel, glass, plastic, plywood and plexiglass, which can be freely formed.
It is also important to maintain proportions – minimalism rules here, no element overwhelms the whole. Here comfort is above aesthetics.
Colors
Colors prevailing in mid-century modern arrangements, are selected on the basis of contrast. Shades of earth are broken with bottle green, navy blue, blue, orange, red, maroon or yellow. There can also be mirrors, glass and dominant white, which makes the rooms seem larger than they really are.
This style is not afraid of experiments and unobvious combinations. Here pastels are complemented by expressive accents. Contrast is also in force when it comes to textures and patterns – a lacquered parquet with a fluffy carpet, a plain wall with a brick or wooden one. But be careful not to overdo it and still stick to simple solutions.
Furniture and accessories in mid-century modern style
Mid-century modern rejects everything that is unnecessary. There are only a limited number of accessories (lamps and chandeliers have a decorative function), and the furniture is distinguished by its simple form, unusual functionality and solid construction, which will easily last for many years.
Tables, armchairs and chests of drawers are on legs, proportional and light. The carpet often has a geometric pattern and textiles have strong colors, while modern graphics are present on the walls. In the living room, there must be a comfortable sofa with a low coffee table and an armchair – one or more.
The original furniture of these times are quite expensive (they were made of solid wood), but on the market there are many stylized models at more affordable prices, which are deceptively similar to vintage. It is also worth looking at antique markets, flea markets, garage sales or the Internet – you can find real gems.