Modern and cozy studio – how to decorate it fashionably?
You need about 3 min. to read this article.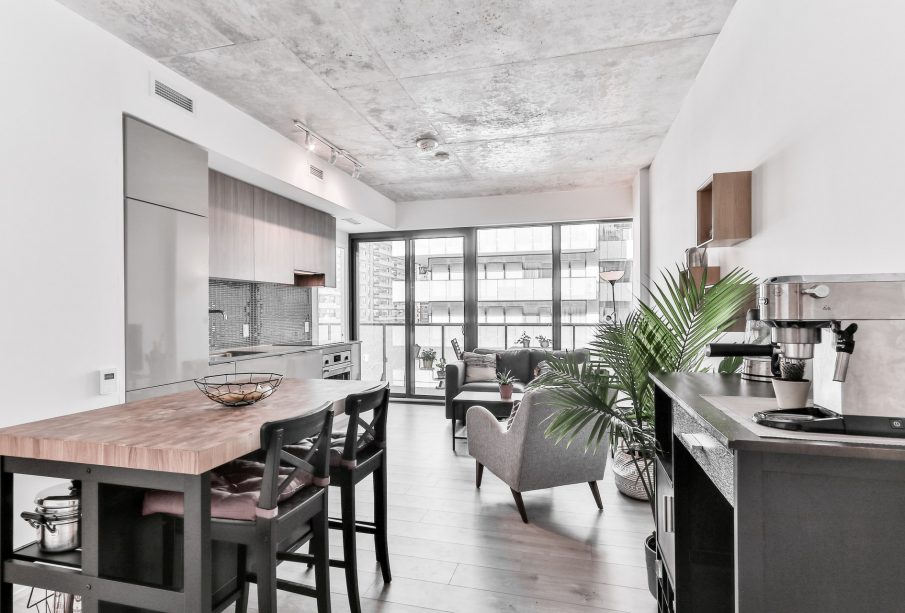 Thoughtful arrangement of a studio apartment allows you to create a functional and aesthetic living space. Plan your furnishings with a focus on quality instead of quantity and enjoy an interior tailored to your needs.
It is a good idea to start furnishing your apartment by defining your budget and making a list of needed furniture and equipment. Many people make the mistake of buying furniture spontaneously, so that later the interior does not look coherent.
It is good to give yourself time to find the right furniture and equipment and not be tempted to buy everything at once. Sometimes holding off on buying, for example a coffee table, may make us find a model that suits us better and is made of better quality materials.
Solutions for small spaces
In apartments with a small area it is important to use the space ergonomically, so in the kitchen annex and bathroom there should be only the most necessary appliances – preferably multifunctional ones. Many companies also offer home appliances in a smaller than standard size, so you can save some space in the apartment.
Furnishing a studio apartment should be carefully thought out. Interior designers usually recommend that you limit the amount of furnishings in a studio apartment as much as possible. A good solution for small apartments is to buy multifunctional and folding furniture, which offer many possibilities of use. The most noteworthy are especially sofa bedsthe furniture for a one-room flat should be combined with a folding chair, which can be used as a comfortable seat during the day and a bed at night. Furniture for a bedsit should combine convenience and practicality. It is also worth paying attention to design – a coherent color scheme of the apartment allows creating an impression that the interior is larger and more orderly. In a studio apartment, it is especially important to save space and have a perfectly organized storage system. If you want to save space, you can buy a folding wall table and folding chairs for your kitchen.
Prioritize
When it comes to your apartment, invest in the things that are important to you first. Make sure you sleep comfortably and have a comfortable place to rest. If you work from home, create an ergonomic workspace that will have a positive impact on your fitness and well-being. And don't forget about your hobbies. For example, if music or cooking is particularly important to you, make sure that the music equipment you use or the appliances in your kitchenette are of better quality – after all, you intend to use them often. In a bedsit you can afford floor speakers or a breakfast bar, which will be an extension of your worktop and provide extra space for preparing meals.
Make the most of every space
An enclosed balcony can be an extra room that you use to relax or create a gardening corner there. If you want to decorate your balcony with plants, but you are often away or do not have a hand in growing them, then with help comes artificial flowers wholesale and compositions that look just like the real thing. Don't forget about functional furniture and proper lighting for your balcony. A comfortable, folding deckchair will be perfect for summer evenings. An enclosed balcony can also be used to store a bicycle or a baby stroller.
Main Photo: Sidekix Media/unsplash.com