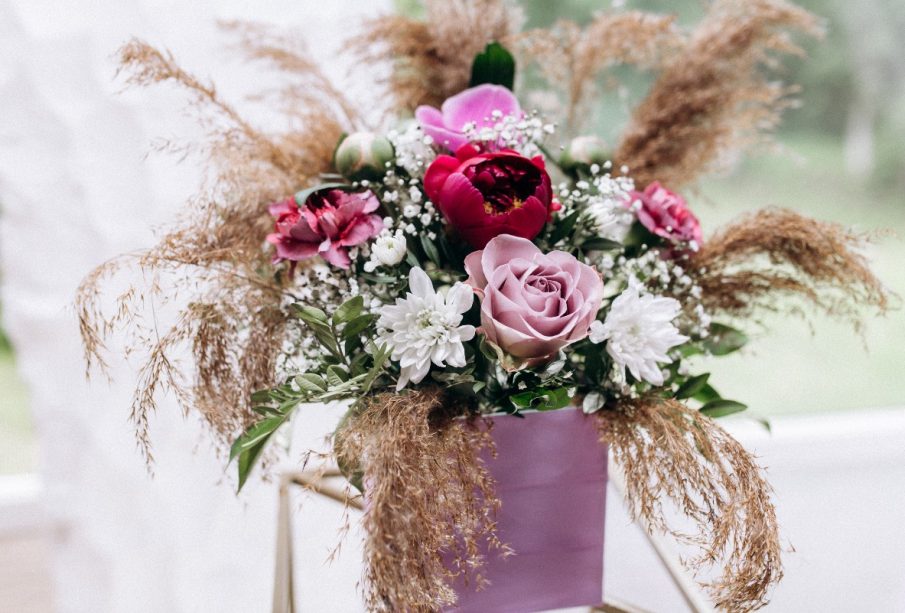 With the arrival of the first days of spring in stores and florists appear more and more choice of flowers. In colorful compositions will look beautiful on the table.
Flowering flowers please the eye of every household member. Apart from classic bouquets of daffodils or tulips we have an interesting proposal for fans of unconventional solutions. Modern table arrangements surprise more and more often with their impressive look and easy production. It is enough to follow a few simple guidelines
Vases in the new version
When it comes to buying flowers, the choice of a vase gets pushed into the background. And it is worth using its decorative potential, which can additionally expose the beauty of plants. It is not at all necessary to stick to a standard cylindrical glass vase to present a bouquet. An extremely original solution is to make three corresponding flower compositions and put them in elegant, original vases.
You can choose three from the same collection of decorative accessories or create a set of flacons yourself, corresponding with each other in shape or color. Introducing an eclectic style element will give the room a modern and lively feel. If you want to achieve a more contemporary style, it is worth to opt for minimalist vases (like cylinders or cuboids), but made of unusual material. You can look for irregularly colored glass, modern glossy plastics, or materials resembling concrete texture
For such decisive solutions, large, equally expressive flowers will do. To extend the freshness of plants in a vase, it is worth buying in the garden store or directly in the florist universal conditioner to dissolve in water. This preparation can extend the nice appearance of flowers even for a week
Original compositions for a special occasion
Decorating the dining room table or living room, you can for a moment forget about moderation and bet on lavish decorations using flowers. The number of solutions is unlimited, so it is worth giving in to your imagination. Usually, compositions in which artificial flowers are combined with other decorations – decorative flowers or real fruit look beautiful. For such decoration, in addition to classic vases, you can also use decorative bowls or platters.
Composing a floral arrangement, you should first of all focus on the interior design, where the bouquet is to stand. If the decoration is to be for an important ceremony, such as a wedding, it can refer to the outfit of the bride and groom or another chosen color accent. Creating your own compositions gives a lot of satisfaction and endless possibilities. However, it is worthwhile to properly plan the whole process in advance, in order to buy all the necessary materials. In the case of more advanced arrangements, florist sponges, wires or special fastening nets will also be useful.
How to achieve the effect of a "rich" bouquet?
The effect of a rich, abundant bouquet is achieved not only by the number of flowers used, but also by their arrangement, type and color. Symmetrical spiral compositions or bouquets spreading out on the sides make a perfect impression Monochromatic arrangements catch the eye only when there are a lot of flowers. For example: 30 roses would look beautiful, but this solution can be quite expensive.
Alternatively, you can choose a consistent color palette and build your bouquet around it. An interesting break will be contrasting accents, such as twigs and leaves or more exotic flowersIt is worth remembering that original compositions can also be prepared from artificial flowers. Currently, their choice in wholesalers and online stores is very wide. Some of them deceptively resemble live flowers. This creates a huge number of new possibilities. Such fanciful bouquets of artificial flowers can also be kept outdoors, they will be perfect as home decoration or as an ingenious gift