Parquet or laminate? Choosing the right floor for your apartment
You need about 4 min. to read this article.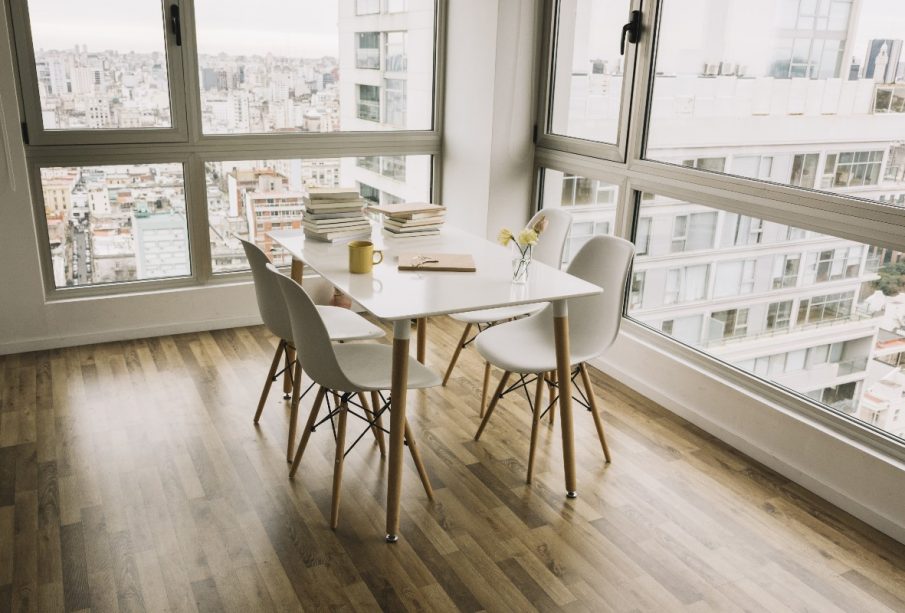 Many people want to have a wooden floor in their house. It adds a warm atmosphere to the interior of our apartment and makes it more cozy. We have a choice of both parquet and laminate


Parquet and so called mosaic parquet is strongly associated with communist times, but the current parquet has little in common with the fashion of the 80's. You can see that parquet is not very modern at all. Panels also have many positive features. What to choose in this case?
Panels
Wooden panels are still very popular today. Mainly because they are just as durable as parquet floors. They also look much more modern. With the right construction, they can be very resistant to abrasion. They consist of three layers: the top layer is a wooden layer, which is additionally covered with a special varnish. This makes it less susceptible to abrasion

The second layer is a support layer, usually made of HDF, which makes the panel less susceptible to damage. Sometimes the middle layer is made of coniferous wood. The bottom layer is in turn plywood or ground wood panel. Panels are very easy to lay by yourself. We will only need the bottom layer, which is supposed to dampen noise and provide adequate thermal insulation
Underlay under the panels effectively protects them against bulging or damage. Panels are glued to each other and can be laid independently. You can choose panels with different abrasion resistance, marked from AC1 to AC5, where the highest class means the most resistant panels to abrasion and often composed of more than three layers
Parquet
Parquet is slightly thicker than laminate and we cannot lay it ourselves because it requires extreme precision, especially when it comes to parquet mosaic. Well-fitted and aligned staves and subsequent parquet elements will make the floor serve us much longer. It is most often made of oak or maple wood, sometimes ash. These wood species are hard and can look very good for a long time. They are not as resistant to sunlight as pine wood, which darkens quickly under the influence of UV radiation
There is a selection of parquet flooring on the market that is ready to lay. These are scraped and varnished boards that only need to be laid on a suitable underlay. It is a very good idea to lay oiled parquet, which can be easily refinished. Parquet floors have the advantage that they can be renovated regularly. All you have to do is scrape it off, fill in the gaps and repaint it to make it look practically like new


Parquet flooring can be chosen in various shades. Most often such materials as oak, ash, beech or wedge wood are selected for bright and classic interiors. Less popular are still exotic trees. Panels made of them are much more expensive, but we can count on their extraordinary durability. When it comes to exotic wood, merbau and sapella are chosen. Price of good quality parquet is about 120 zł per m2. There are panels, whose price starts from 20 zł per m2, but they are not as durable
In addition, they are less resistant to abrasion, so it is worth paying extra for their better quality. Parquet floor has the advantage that it does not require special preparation from us. It can be laid and we do not have to additionally scrape it or protect it with wood varnishes. This has its advantages, especially when we put it on by ourselves without the help of professionals
Parquet is made entirely of wood and that is why it is more resistant to scratches but it also needs to be refreshed frequently to keep its aesthetic appearance

Choosing between parquet and wood panels is not easy. You can quickly lay the panels yourself, but we can't refinish them. If we want the floor to serve us longer, it is worth choosing a wooden parquet.