Full wall clock – arrangements
You need about 1 min. to read this article.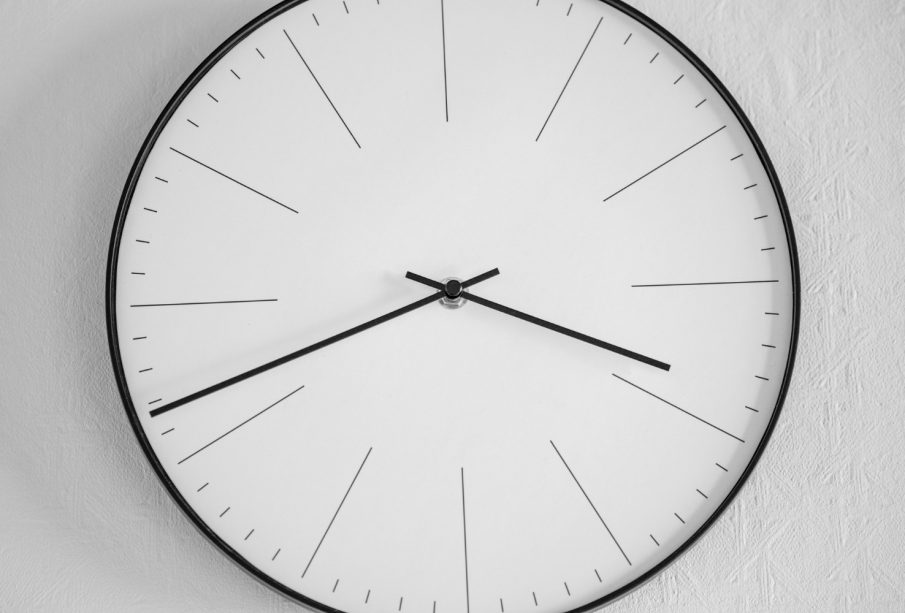 A full wall clock can be the perfect way to make a very practical decoration. It will look great in the living room as well as other rooms.
How to arrange a full wall clock?
Large clocks sticked on the wall are perfect for modern interiors. They can be placed in a visible place, for example over a fireplace or a table. Very fashionable at the moment are clocks occupying the entire wall, which are glued to its surface. They do not have a classic clock face, but only numbers and hands. Thanks to such an arrangement, the wall does not have to be covered by a large clock and its shade can be nicely exposed
Loft style clocks made of metal or clocks with metal, welded frame and Roman numerals look great
Such models will work well in a modern loft and will go well with wooden furniture. The clocks can be made of metal or metal welded frames with Roman numerals and hands. A silver clock will certainly fit into a modern style, while dark numbers or copper hands are suitable for loft interiors.