Where do patterned tiles fit in?
You need about 3 min. to read this article.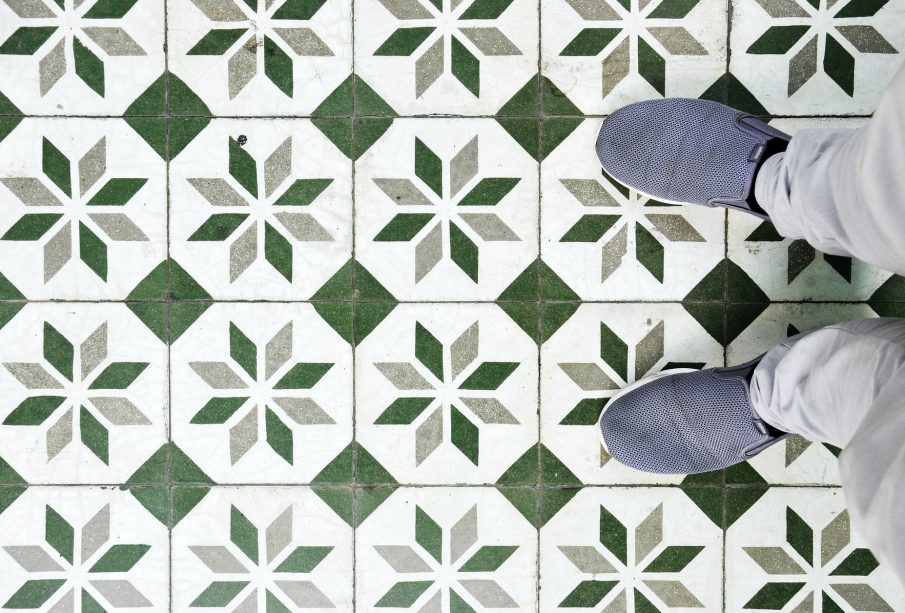 Patterned tiles can be an original variety of any interior. Bold patterns on ceramics will brighten and refresh the apartment, and also give the room a modern character. The key to achieving a satisfying effect is to skillfully incorporate the tiles into the rest of the arrangement.
Among trends in interior design, we can notice an unabated interest in floor and wall tiles. Tiles, used as an element of decor, are nothing new in arrangement, but current technological solutions allow to achieve various finishing effects.
Tiles as a styling element can vary in pattern, color, as well as shape and texture. Three-dimensional tiles give the surface an effect of depth, while convex tiles attract the eye with the play of shadows – they are perfect for building furniture and hiding possible surface irregularities.
Tiles give you a lot of freedom in arrangement, they are relatively easy to maintain, and they are also aesthetic and functional. You can choose from structural tiles that imitate wood, marble and concrete, as well as different glaze finishes, such as glossy, matte or polished. A proven way to get a cohesive arrangement is to combine strong accent colors with neutral colors of equipment and walls.
Tiles for the kitchen
When choosing tiles for the kitchen, it is worth betting on a model that will be characterized by a high quality finish, will be fire-resistant, and at the same time easy to keep clean. In the case of floor tiles, you should also consider parameters such as abrasion class, water absorption and hardness. If you have a small space, it is good to choose bright and shiny tiles, which will optically enlarge the room
Tiles with patterns can also fit into minimalist interiors and apartments arranged in classical style. Tiles that imitate marble floors or wood will allow you to achieve a spectacular effect at a low cost
If you are looking for solutions to make your kitchen more conducive to cooking, pay attention to designs inspired by travels. Use mosaic-style ceramics, Moroccan tiles or tiles inspired by hot summers in Italy in your kitchen. Patchwork is perfect for rustic and eclectic interiors.
Tiles in the bathroom
In the bathroom decorated in industrial or modern style can not miss the terracotta tiles in geometric patterns. Recently, checkerboard pattern is also very fashionable, especially bathroom tiles in white and pistachio green. Good quality terracotta is a good solution for the bathroom, due to its durability and resistance to moisture, as water vapor does not affect the appearance of the material. It is also worth noting that terracotta is easy to clean and conducts heat well.
Tiles – practical decoration of a terrace
Terracotta can also find its use on the terrace and balcony, you just need to opt for the frost-resistant variant, which will be resistant to abrasion and low temperatures. As an alternative to concrete paving slabs and traditional ceramic products, two-centimeter terrace tiles. Slabs of this type are a thicker version of glazed stoneware and are distinguished by the fact that they can be laid in several ways. Their advantages also include: high density, hardness, frost resistance and resistance to dirt.
Main photo: Alex Block/unsplash.com