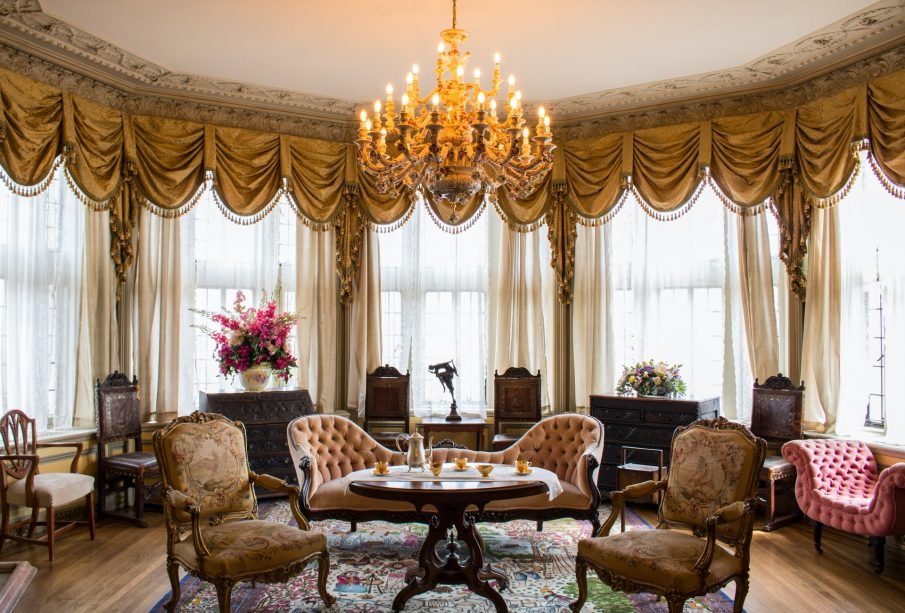 Fashion for vintage style returns very often. However, we can notice it not only in closets and styling, but also in interiors. So find out how you can decorate your dining room in this style. We suggest what furniture and accessories to choose, so that the interior will gain a unique character.
What are the characteristics of vintage style?
Let's start with what is really characterized by vintage style and how exactly it looks like. Vintage is nothing but a love of old things, such as furniture and accessories. However, these do not necessarily have to be typical antiques. It is also a classic and timeless design, and above all the stories behind the various items.
It is worth remembering, however, that vintage interiors do not necessarily have to refer to a particular era. Usually, however, design and design of this style is inspired by the 50s, 60s and 70s. The word "vintage" itself comes from the English language and was originally associated with wine. It means a good vintage, fine wine from the fruit of one season
How to bring vintage style into the interior
To bring true vintage style to your interior, you can use two methods – to a modern room, introduce sophisticated antiques, or vice versa – introduce slightly newer furniture to the old interior. Such a combination of modernity and old is the key to success
Remember, however, to avoid literalism and not to make your home a museum. After all, any interior, including the dining room, is a place that should, above all, have a homely and pleasant atmosphere. In addition, vintage style relies heavily on recycling, restoration of old furniture or accessories, as well as used items that lie unused in the attic, for example, chairs after grandfather or dresser after grandmother.
Dining room furniture in vintage style
When decorating a dining room in vintage style, you should first of all focus your attention on the furniture. They are largely responsible for the unique atmosphere of vintage interior. Start with a table – after all, it is the most important point in the dining room. Choose a model straight from the flea market or renovated and hand-painted antique. Timeless, simple wooden tables will also look good
Chairs are also very important for the whole arrangement. Józef Chierowski's 366 chairs, reminiscent of the famous communist era armchairs, will look great. You can also bet on classic wooden models of chairs, for example those with a heart, which certainly each of us knows from our grandmothers' kitchen. If you want to go a bit wild and introduce a bit of nonchalance to your dining room, you can also choose chairs that are not complete. Do not forget about other dining room furniture as well. A great solution for this interior will be, for example, oak dressers or old bars.
Accessories and decorations to emphasize the vintage style in the dining room
It is also worth choosing some interesting decorations and accessories that will further emphasize the atmosphere and character of the interior. Such an addition can be a beautiful tablecloth for the table, which you can find at https://serwetkiudanusi.pl/obrusy-i-serwety. You should also take care to decorate the walls, for example, elegant posters in vintage style and ornaments from flea markets and vintage stores.
Main photo: Francisco De Legarreta C./unsplash.com