The Lounge Chair & Ottoman is an iconic and luxurious chair – what to replace it with?
You need about 3 min. to read this article.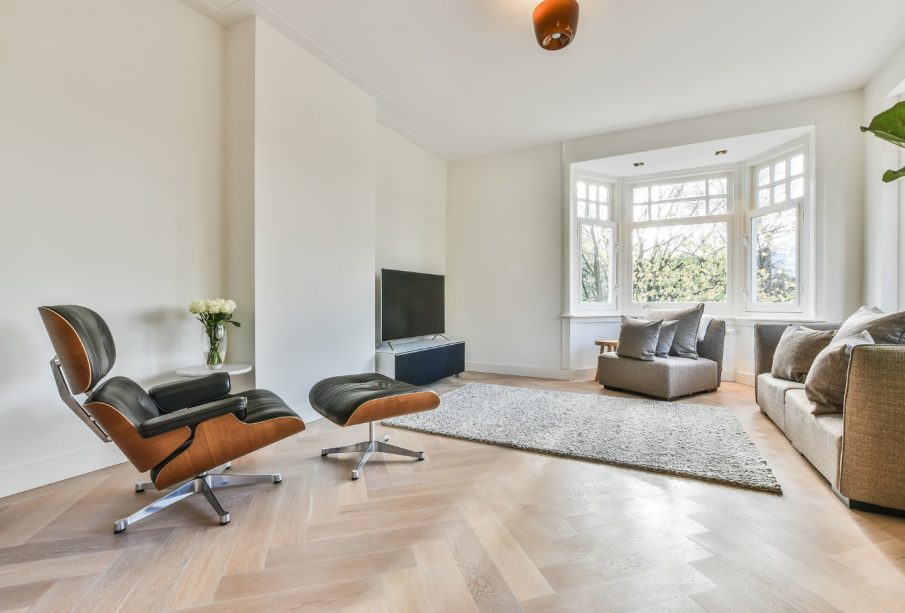 The famous Lounge Chair & Ottoman design – a lounge chair complete with footrest from 1956 – has become an object of timeless design that manufacturers continue to inspire today, offering their versions of this iconic chair. What can contemporary offers propose to us? What can replace it with?
What is all the fuss about?
Unfortunately, classics are extremely difficult to replace. The original was made of moulded plywood and leather, designed for the elite as a symbol of status and sublime elegance, combining comfort and functionality.
It was intended to resemble a piece of furniture from an English club, which is said to have been the model for the manufacturers, although there is a version that suggests the influence of a baseball glove (the shape of the armchair is supposed to resemble one). The furniture consists of three interconnected elements: a seat, a backrest and a headrest. The footrest is a characteristic addition.
Herman Miller and Vitra
Today one of the pieces can be admired in… Museum of Contemporary Art in New York, but some people will be happy to know that the famous Lounge Chair & Ottoman is still being produced, so there is a chance that it will also appear in our homes. It is constructed by Herman Miller in the USA and Vitra in Europe.
For the original signed with the Eams' name you have to pay … more than 5 000 dollars, or about 19 000 zł. Not everyone can afford such an expense, so many manufacturers are inspired by this icon, offering their own versions at much lower prices.
A Yes Design
If we want to bet on originality close to the classic, the most likely replacement would be, among others, the company A Tak Design, promoting new interpretations of this version of the seat with the participation of Hella Jongerius. Worth mentioning, since November 2015, brand new color versions appear in its offer, referring to the notable version, while adding something fresh. The leather can be produced in shades of white, grey, olive, chestnut, chocolate, among others, and the base in five types of wood (e.g. cherry, black, walnut with white). The prices vary up to 40 000 PLN.
Lounge Chair
As mentioned above – there are models inspired by the famous icon at competitive prices, usually in the range of 3 000 – 5 000 zł, with different colors and shapes. Below we suggest an example of a designer chair.
Can it be different?
To create a modern feel in your home, you can try a combination of cheaper substitutes. Many furniture stores, e.g. Agata, Jysk or IKEA, offer footstools matched to armchairs in terms of material and color (the footstool serves here as an additional seat, if any).
This is only a substitute for the style presented above, but also a reminder that we ourselves can create inspiring combinations based on classic forms, using different money ranges.
The magic of a classic
Even today, the Lounge Chair & Ottoman is a timeless inspiration for many designers and is still eagerly purchased for living rooms, offices or apartments. It fits perfectly into both classic and modern interiors, captivating its users with its elegance and comfort. Suggesting this famous design, you can choose a similar piece of furniture for your home, which will immediately add character to any space.